TLDR:
Update Apr 21, 2023:
Got the "part 2" video edited & posted. Watch both part 1 (short) and part 2 (full length) to get the scoop on this awesome enhancement of my LowRider v3 CNC capabilities:
For LowRider v3 CNC, full sheet capable table, Part 1, prep & cross lap test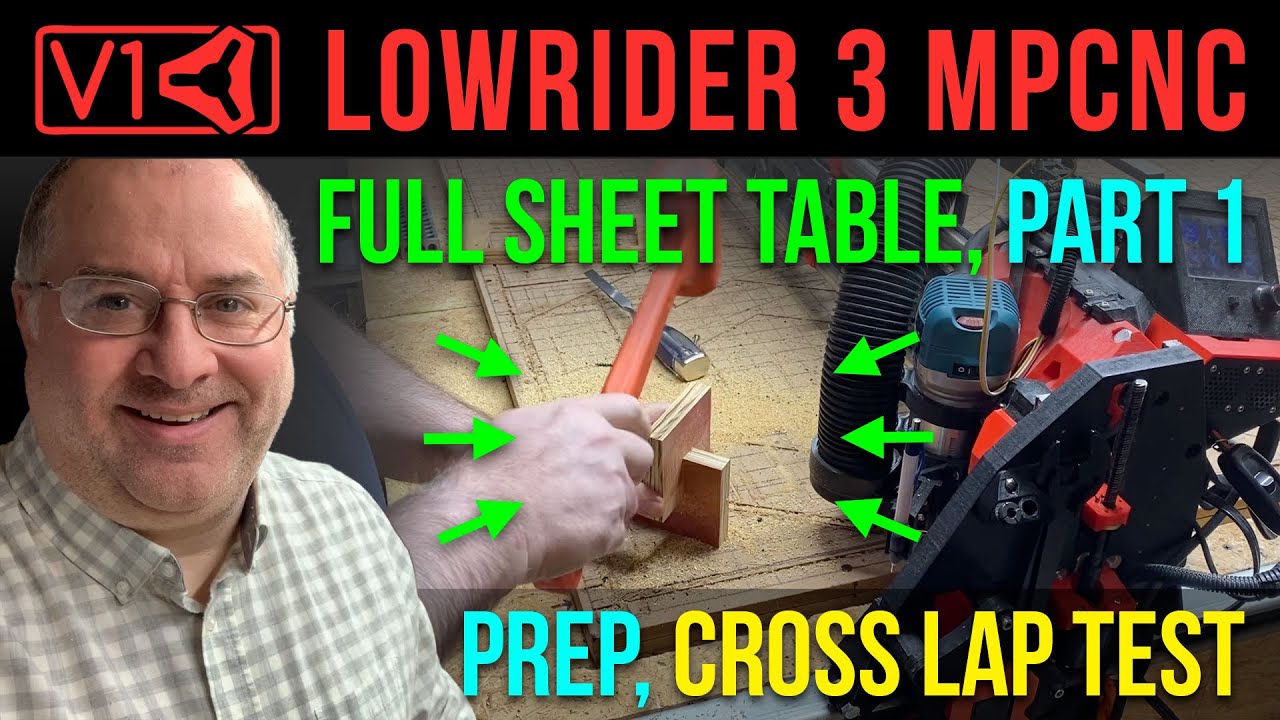 For LowRider v3 CNC, full sheet capable table, Part 2, CNC cut & assembly!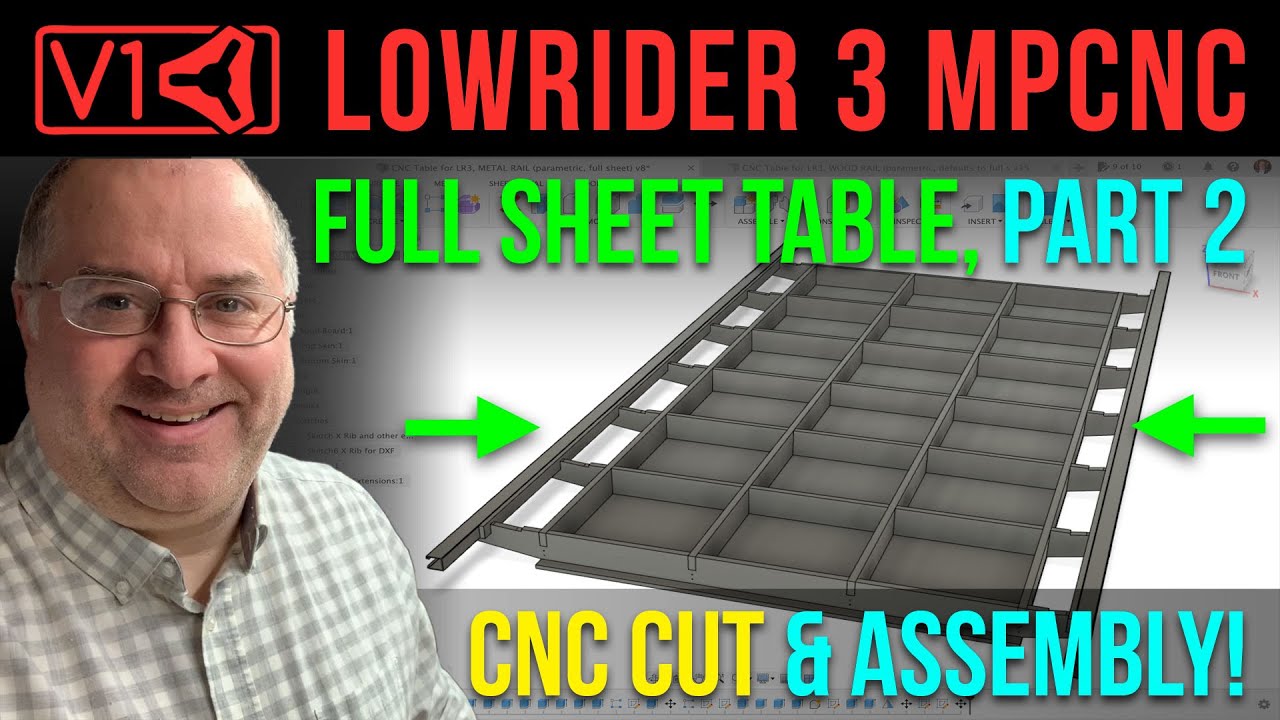 LowRider v3 CNC, Giant Crown Test on new full-sheet table!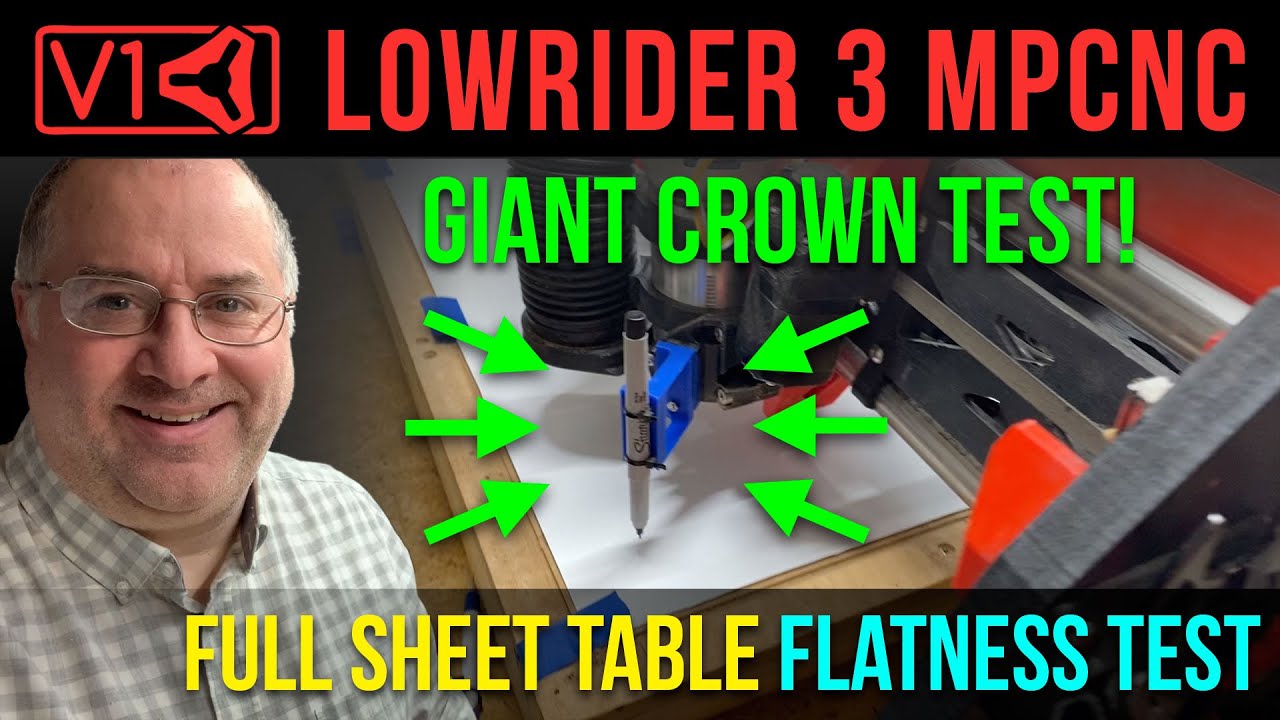 Update Apr 19, 2023:
For 5 different parametric CNC-cut table variations for LowRider v3…
Update Apr 17, 2023:
This lighter weight design for which the torsion box can be cut from only one sheet of plywood, can serve well on top of a cabinet support structure. If instead you want to use only legs for support, I suggest 6 legs, with two of them in the middle (length wise). Otherwise, the weight of the material added on top can cause the torsion box to bow ever so slightly. (I'm able to check the flatness by use of a laser leveler.) I have my build of this torsion box set on a surface that allows me to shim under the torsion box both to get to a level plane (only so the laser can be used to check for flatness) and to keep the flatness. I have recorded video but I don't have it edited and posted yet. See below for downloads. Also, Ryan has now released a plan for a parametric table that can also be CNC cut. I took many cues from both his napkin sketch and the table he released. My understanding is that the design he released has more height on the X-ribs and Y-spars, which means his table will be stronger and more resistant to bowing, and thus would also take more than one sheet to cut out the torsion box portion. For an approach to making legs, see his design.
Update Apr 13, 2023:
Download: version for long wooden sides for the LR3 to ride on. Calls for either five (5) 49″ x 97″ sheets of MDF (one 3/4″ thick and four 1/2″ thick), or one (1) 4'x'8 sheet of 3/4″ plywood, and another four (4) 49″ x 97″ sheets of 1/2″ MDF. The 3/4″ thick sheet is for making the torsion box, and the four 1/2″ thick sheets are for side rails (for "riding plates"), plus bottom skin, top skin, and sacrificial spoil board top layer.
Feel free to read on through the thread for discussion, input, and development story.
---
Quick update. Back before @vicious1 posted his 3D napkin sketch of a CNC-cut LowRider table, fellow V1E maker @wcs39204 had started work in SketchUp on a CNC-cut LowRider table that is eerily similar to Ryan's napkin sketch. With Ryan's plate full at the moment, @wcs39204 (Will S) asked me to consider fleshing out his start done in SketchUp. He emailed it over. Here's a screen shot.
I wanted to attempt fleshing it out, but I also wanted it to be parameterized, so I moved into Fusion 360. In prep for that, I created a lengthy set of user-parameters, and then entered those into Fusion. These params include even an amount of allowance added onto material thickness for calculation of slot width, etc.
Here's a screen shot of my work thus far.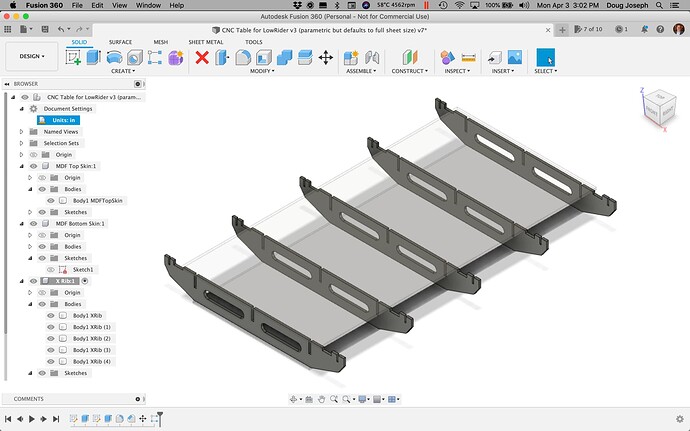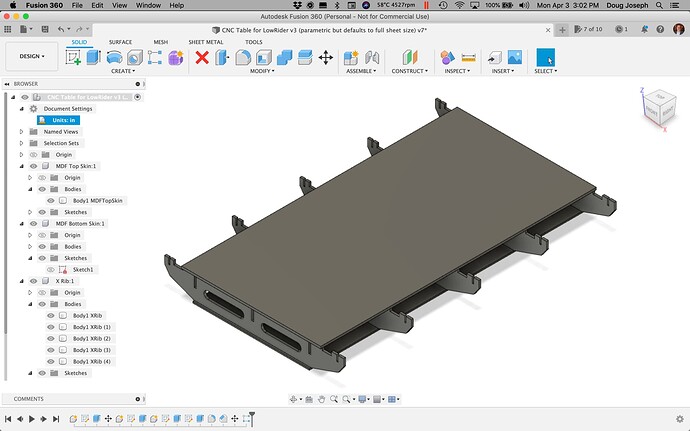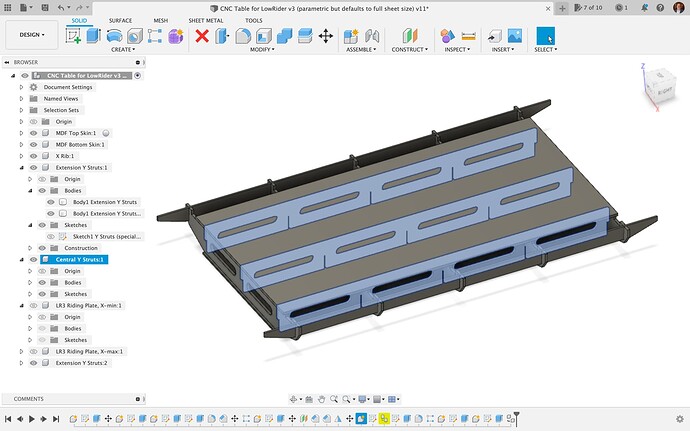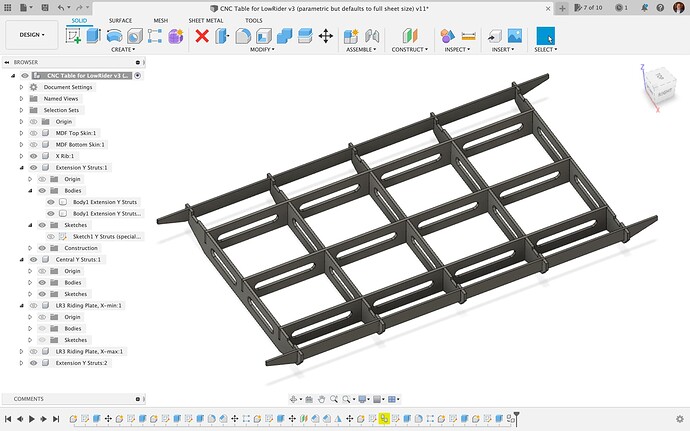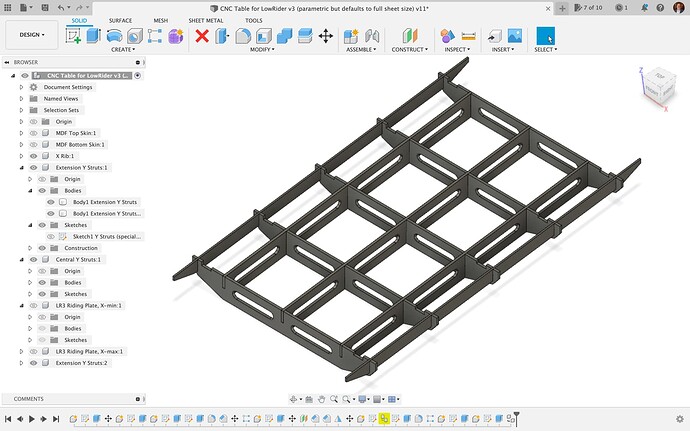 For distinction sake, I'm calling the X members of the torsion box "X Ribs" and calling the Y members of the torsion box "Y Spars."
I currently have the torsion box slightly shorter than full length of a normal 4x8 sheet of plywood. The thinking is that:
It allows the Y spars to be fully CNC cut, by not depending on the factory edges being either square or flush, which is definitely not a given that the factory edges would be usable.
It allows a "lip" for gripping from the ends for picking the table up, since a full sheet of MDF attached for torsion box "skin" would extend beyond the ends of the torsion box.
I currently have the torsion box's MDF bottom skin narrower than the MDF top skin, because it does not need to be as wide, and the part that gets cut off can be used for something else, possibly within this same project.
As always, I welcome input.
For clarity sake, I may or may not even make this table, but I know that such a thing would potentially be a great help to new incoming V1E makers, even if the final design is someone else's or has input changes by someone else.