I have finished the upgrades and calibration of my Portable Primo MPCNC, and let it fly through a very dense bamboo cutting board I had in my scraps pile, to make an elliptical dinner plate.
My machine can now move much faster, over 200mm/sec in X and Y and over 40mm/sec in Z, thanks to being controlled by a Teensy 4.1 on the grblHAL breakout board by Phil Barrett. I upgraded it to 40 V powering the TB6600 stepper drivers.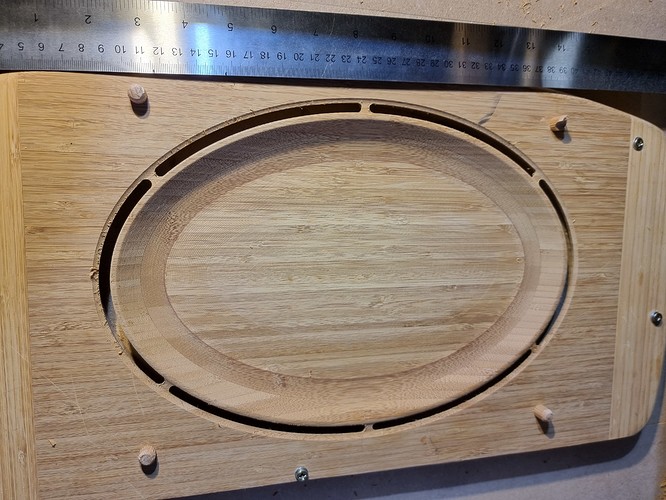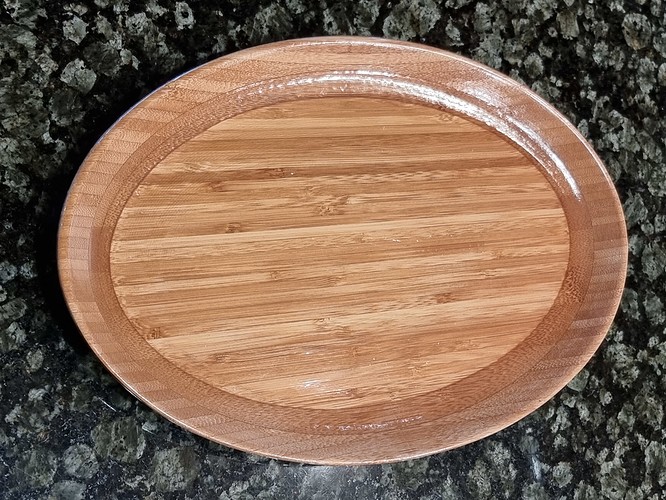 I designed this plate in VcarvePro using the moulding toolpath. This wood is much harder than my previous acacia dinner plate, but the MPCNC did not show any signs of being pushed too fast, even at 100mm/sec with 6.2mm depth of cut.
For those of you who enjoy watching the chips fly, I am sharing my project video album on Google Photos. The videos are not edited and are all playing at actual speed. You can find captions to the slide/video show if you click the i with a circle around it. Photos and videos of the whole carving process: https://photos.app.goo.gl/ZUGgq4PokTSQPeYD9