I'm planning to make some custom bedroom nameplates for my nieces and nephews. I've put the first one together and gone about planning the cuts in Estlcam. Still being quite new to this, I'm not sure the best way to go about it. Given the level of detail in some areas I've opted for a 1mm plunge bit. However, given that bit Estlcam is estimating nearly 20 hours for the cut.
My questions are.
Do people do tool swaps on the LowRider to speed things up? If so, how do you ensure that the toolhead stays in the correct position?
What are good tool settings for a bit like the above (1mm plunge) in soft to medium (possibly hard) wood? This is what I've currently setup: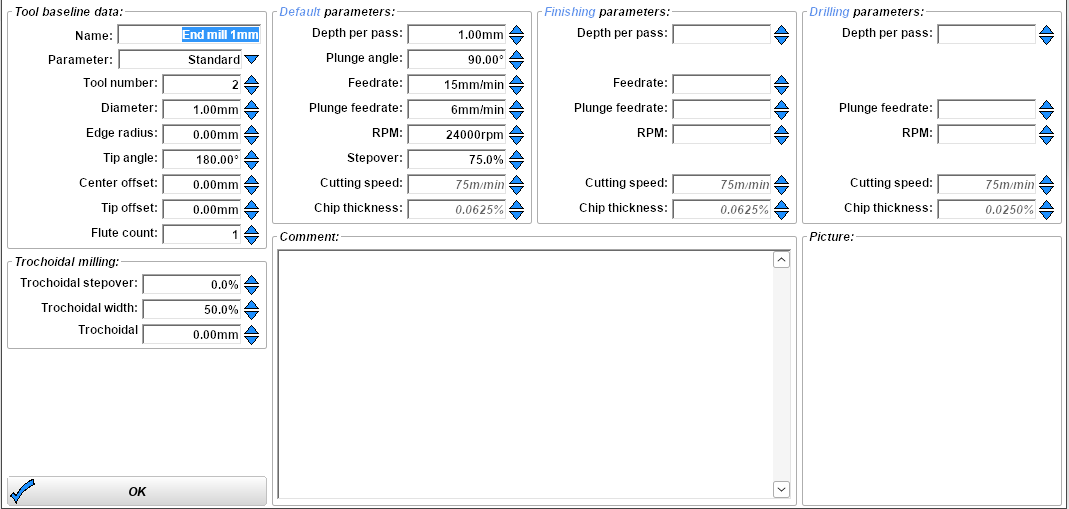 Any other advice you've got would be great. Just starting into using this awesome machine.