Hi all,
This forum is a treasure trove of beautiful sand tables. Great work, I wish I could see all of them in real life!
There are many XY tables, but very few polar ones. The one I saw last fall by Bruce Shapiro was polar. And that's what I fell in love with. So I looked at Sisyphus' tables and learned what I could from the pics and videos. I'm sharing my results in the hope that it will bring someone else as much joy in building as it has me. And I'm sure you could all help me greatly in improving my very-much-work-in-progress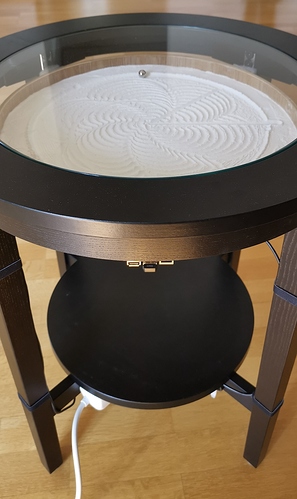 The code is on github and I've started a documentation page.
Anyone interested in joining in?
Kind regards,
Roman