So yet another new build, this time from Perth WA. So far I have really been enjoying lurking on the forum, and seeing such a great helpful community. Unfortunately the shipping costs meant I didn't purchase electronics and parts from @vicious1, but after seeing how much he helps everyone in these forums, I really wish I had.
Onto the build, as I have a pretty tiny woodworking workshop, I have very modest build size goal of 900mm x 600mm.
Some cheap timber from Bunnings and I have a basic frame started.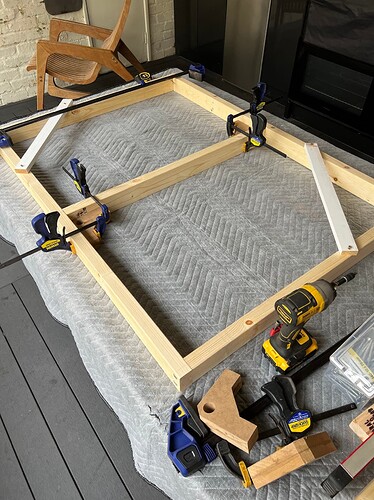 Attached that with hinges on my wall so it rests on my table saw.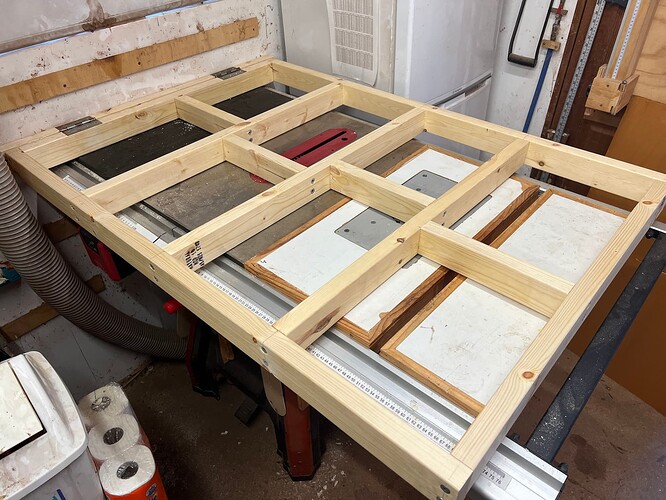 So it can be hoisted up out of the way when I want to use the table saw. Hmm, I will need to be doing more CNC'ing than table sawing or I may have to move the TV.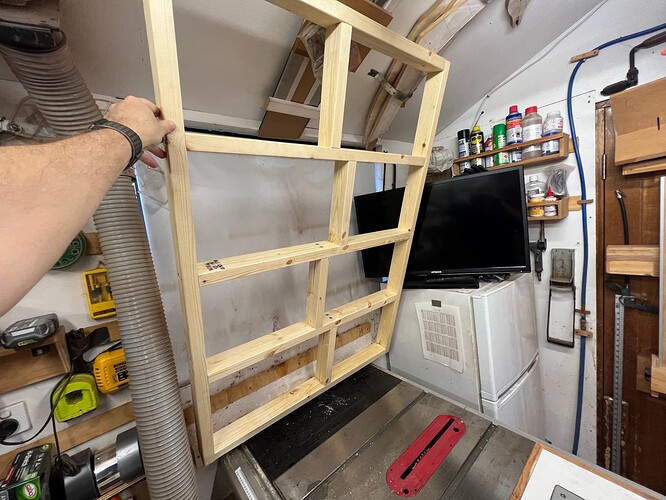 If you look closely you may notice I have a slight addiction to french cleats. A view of the other end of the workshop would reveal just how bad that addiction is.

Will post more soon. BTW, this is my second DIY CNC, the last one I build 18 years ago. Anyone interested in seeing a picture?