Ok, so I'm trying to test my initial setup.
Here's my wiring setup: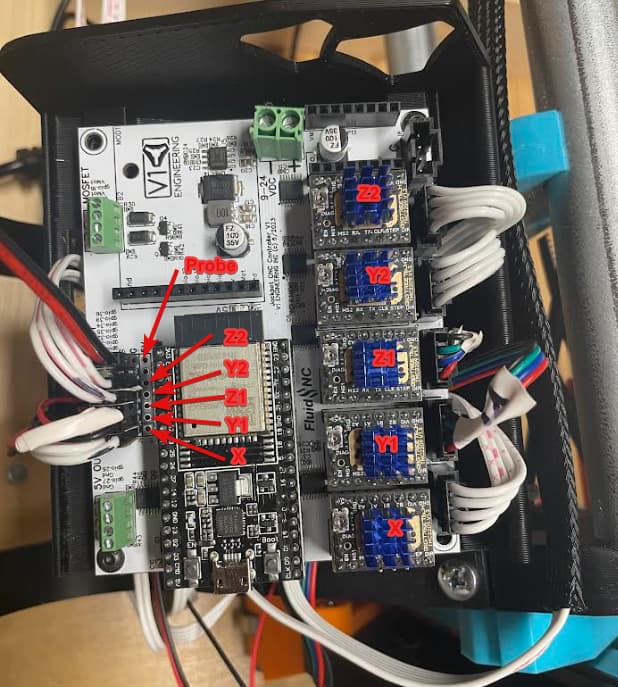 I checked all of the endstops and the LED lights turn off when I trigger the switches in all the correct order.
The Odd thing is, in the FluidNC interface, here's what the controls do:
X+ : Moves the X and Y2 motor
Y+: Moves the Y1 and Z2 motor
Z+: Moves the Z1 motor only
If it was only moving the wrong motors, I would assume wiring, but the fact that X has a single motor, but 2 are moving, and Z has 2 motors but only 1 is moving leads me to believe maybe it's configuration??
Maybe @vicious1 has some insight?
I'm going to retrace and make sure everything is plugged in correct, but in the meantime, any ideas what else to check other than verifying motor wires?
I'm mostly confused as to why X is moving 2 motors and Z only one.
I have the config loaded directly from the V1 github in the LowRider3 folder