Hello, I am using Mac, MKS GenL V1.4 Board, Display MKS TFT28, Marlin-DualEndStop from Ryan , It is working and the Gcode is been generated correctly, but does not run, I think it stops in "M0" waiting for the Zprobe measure.
I can not make any input in the Display to inform the machine to execute the ZProbe command,
the Gcode generated has these lines: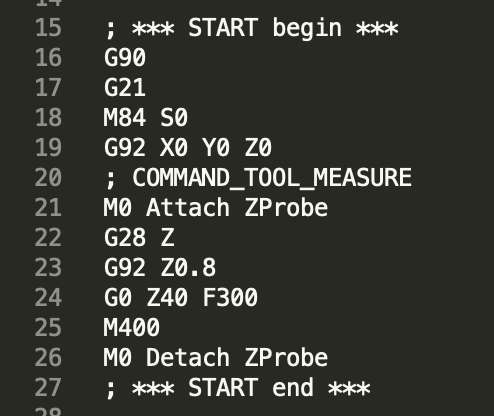 In the LCD, the only button available is "STOP".
@guffy tried to read and change the .js file to add the high of the probeThickness (mine is 19.2mm) instead of 0.8. but when the gcode generates the value still the original as below.