Looking for someone who has experienced this before.
When I am printing parts with a large surface area/bottom layer, I keep having this issue. Smaller parts print great. It just seems when it extrudes long lines along the bed right next to each other it has issues. It's hard to say that is a bed adhesion problem if you were to watch it closely as it went. It's not that each line isn't sticking to the bed, but it looks like as the next line comes back beside it tends to peel up the previous line. Kind of like the lines are too close to each other or something.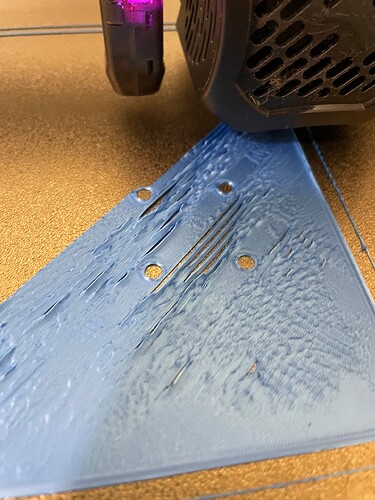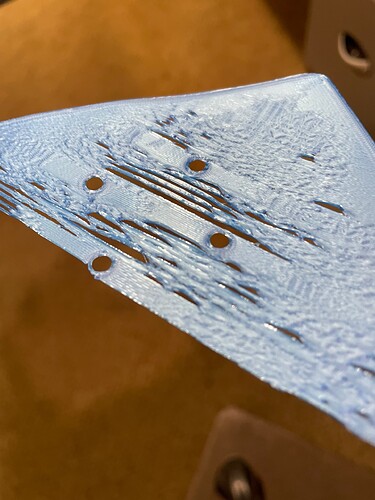 The example in these pictures are from my Ender 3 V2. However, I first noticed it on my MP3DP V4. That makes me believe it is something in my slicer settings.
What I have tried to fix:
Reducing the first layer extruding width from 110% back to 100%. I use Fulament Fula-Flex magnetic print beds and it recommends increasing initial layer print width up to 110%-120%.
I have played with different temperature ranges for both the nozzle and the bed
I have recalibrated the z offsets on both machines to be sure that the gap between nozzle and plate are good
What's the deal.