Okay here is a pretty good test file ~5min. We should be able to push this pretty hard, but I am attaching a good baseline average higher end cut. This has pocketing and slotting so it is a good representation of harder cuts. The rectangle is 100x92, so you can check diagonals to see when your accuracy is slipping.
I run the Router at the lowest speed with a single flute upcut and will do so until the feed rate needs more RPM. Same as the previous file set.
Have fun. I will try to get some videos of it when I start to push it near some sort of limit with an 1/8" endmill. Then start with the 1/4".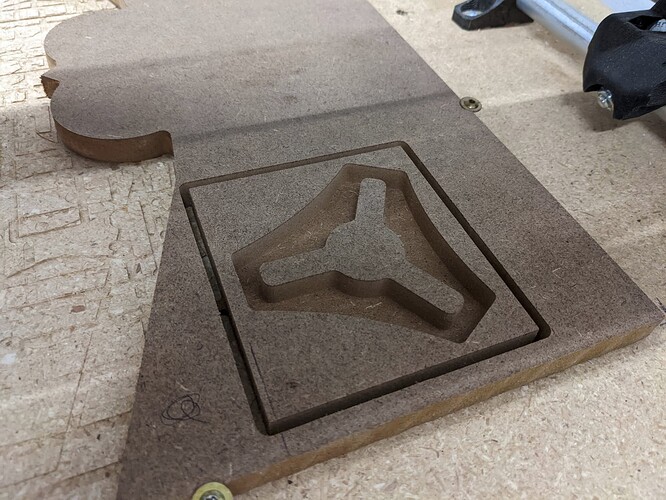 Test logo 100x92.zip (1.3 MB)
The packet includes my estlcam settings, the estlcam file, DXF, and sample gcode.