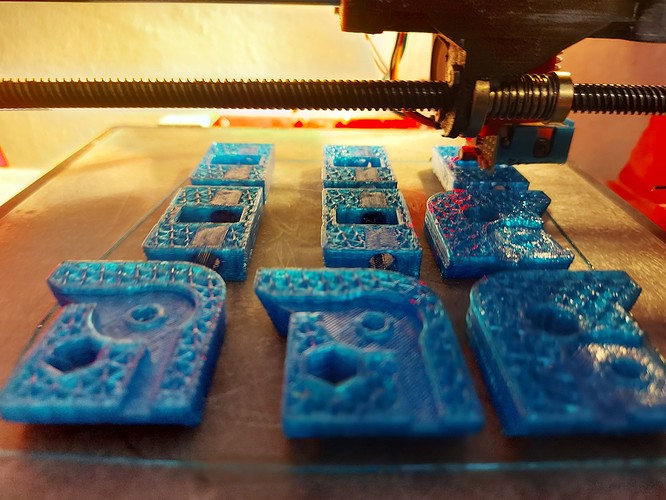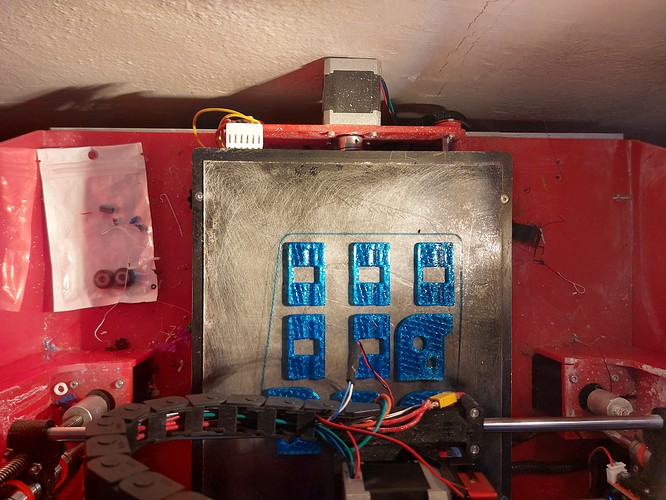 Just getting started out on the new printer, so time to start a PLOG.
Printing parts in transparent blue PETg.
I am planning a slightly larger build, I have a 310x310mm heated build plate, 300x300mm build area. It has a 4 screw mount, so looks like I'll need to tweak the bed plate part to accommodate that, as well as overall dimensions. The plan will be for 300x300x300mm build cube, though I may lose a little off of the Z, I got 350mm rails, but not sure how much I'll lose to the hotend and stops.
I have a 500mm CF tube that Was supposed to be delivered a couple days ago, still says "out for delivery" in tracking.
Ordered the Hemera hotend, and the linear rails for the Z axis from a local-ish supplier.
Ordered motors, SKR Pro 1.2, belts and pulleys from V1 store
Hoping that I'm reading the Fusion project correctly for which pieces there are multiples.of, and how many. Part re-use is pretty high, looks like. So far just printing the motor mounts and corners, looks like it'll be another 11 hours from here before this plate is done. Next will be trucks and core, I think. Maybe I'll do the rest of the Z axis instead. One thing grabbing the STL parts from the Fusion project is getting to guess the right way up to print. These are quite obvious for what I have here, but that wasn't the way they came out. I had to flip over the corner pieces and stand the motor mounts on end.
I know some of the parts are still in development. I hope I don't need to reprint too many parts, but that's a risk with early adoption.
Also my printer bjorked it's X endstop. The ground wire broke sometime on its last print apparently. I got it homed by holding the wire together. I'll probably just solder it up for the next plate.