Anyone made an automatic tool changer for the lowrider v2?
Personally haven't seen an automatic tool changer for LowRider 2 or 3, but am relatively new here. Would be cool. Personally I'd first consider adding another Core before going down the deep treacherous rabbit hole of designing and building an ATC. Especially since I can't even get Z probe to work, LOL.
@jamiek designed, coded, implemented and documented his IDEX dual carriage mod for LR3. Really cool innovative approachable project that I'd be more likely to try out (using Jamie's documentation and code changes) than explore a full ATC.
Jamie also made an ATC for MPCNC…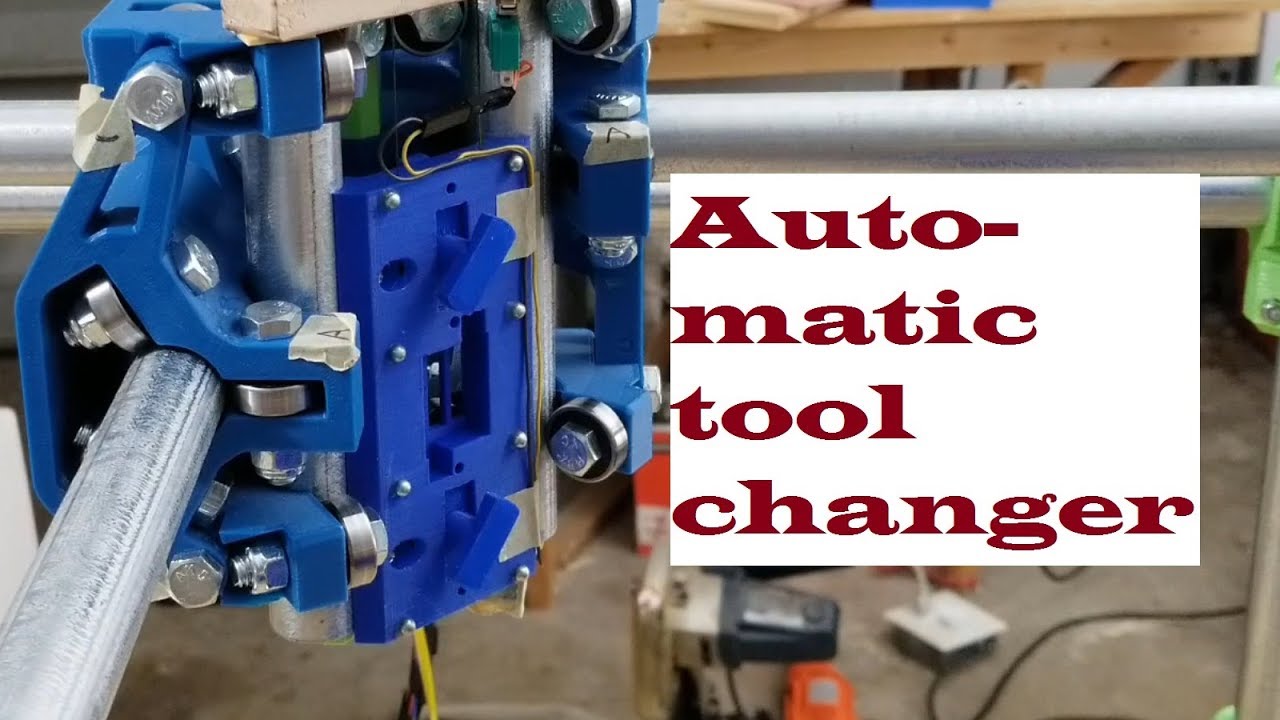 One could buy an ATC spindle, but the cost is greater than the rest of the machine, so it's no longer in the hobby/DIY zone, which I think is why we haven't seen it done before.
Automatically changing out a router bit in a router is going to be hard. There is this approach Hackaday Prize Entry: DIY Automatic Tool Changer | Hackaday which is clever but I havent seen it in practice.
The other option is to change out the entire router, which I have explored. In the case of LR2 the router sit between two rails, so swapping it is going to be difficult. LR3 would allow engaging/disengaging in the style of the E3D tool changer. That approach has yet to be designed and built.
LR3 can do dual-X-carriage and I suppose nothing would prevent LR2 from also being configured as dual-X-carriage. The main downside is it eats up some of the X working space and there is some complexity in the initial setup to get the offsets right.
I like your dual carriage approach. My setup 126inch (Y-axis) by 71inch bed (x axis). So I could sacrifice for a dual x carriage but as far as firmware changes I'm new to. Was hoping something with limited firmware changes.
I'm running the skr pro v1.2 controller with the latest dual endstop firmware.
WTF… I need pictures, you can't just drop dimensions like that without flexing with some pics

Ok here are some pics, but still building it. Gotta do the struts and still build the table and legs. But it moves around good. Excuse the mess, my workshop just got the slab poured so everything is in my garage at the moment.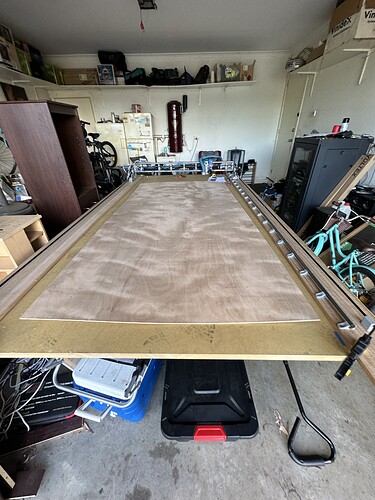 Apologies 126inch not 176
That still falls into the impressive Yuge category. Nice!