Posting videos about the LowRider 3 CNC (and related content) has brought a boon to my YouTube channel's growth. This graphic shows my subscriber counts over the lifetime of my YT channel.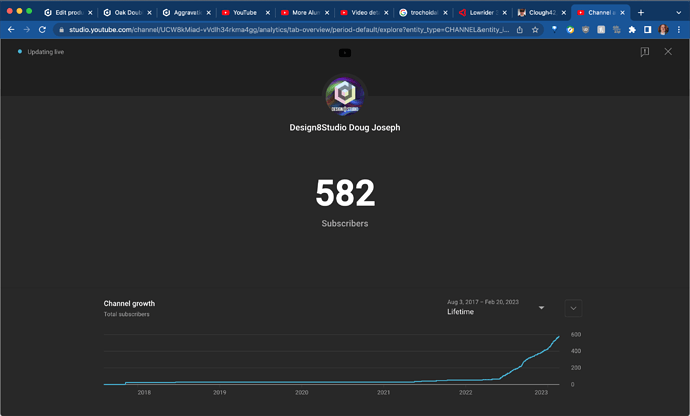 Notice the "hockey stick" style shift in numbers of subscribers. The date of that change was May 29, 2022.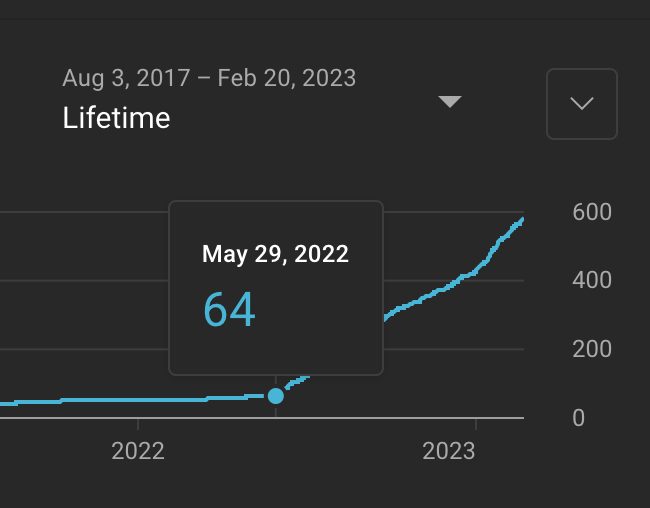 That corresponds practically to the day of when I started posting about LowRider 3 build info, etc. Here are the first LR3 videos I published, with dates:
May 28, 2022
LowRider3 progress - both Z Assemblies working!
May 29, 2022
LowRider 3 MPCNC - Beam Assembly (X-Gantry Structure) - first phase - tips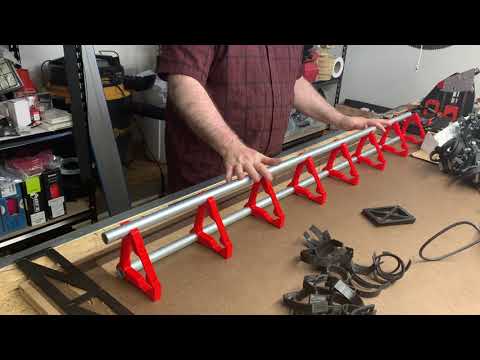 Now, my channel is still a long way from setting the world on fire, and with only 1,809 views and 6,729 views, respectively, those two videos are not setting the world on fire either, but clearly, trend wise, they were the start of a marked difference. Bottom line: My YT subscriber growth went exponential when I started posting V1E LR3 vids. I did not expect it, but I'm sorta glad for it.
My YT channel is: Design8Studio Doug Joseph - YouTube