Im having a problem with my MPCNC it was working fine then after sitting for few months, I tried to cut something and when I hit print the router turns on but wouldn't move. Then I started getting the error M80 /
M221 S100. I can manually move the router, it triggers it on but it doesn't move.
I have flushed the firmware and uploaded the latest firmware.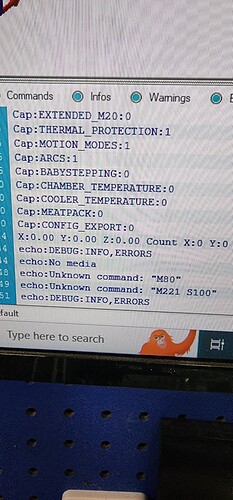 Please HELP
@jeffeb3