I am new to 3D printing and am trying to adjust my expectations to reality.
I downloaded Cura, loaded 6 x Braces using an example Ender printer, set fill to 30%, print quality to standard and ran a test slice to get a feel for how the software works.
Is 26 hours typical to print these 6 parts ?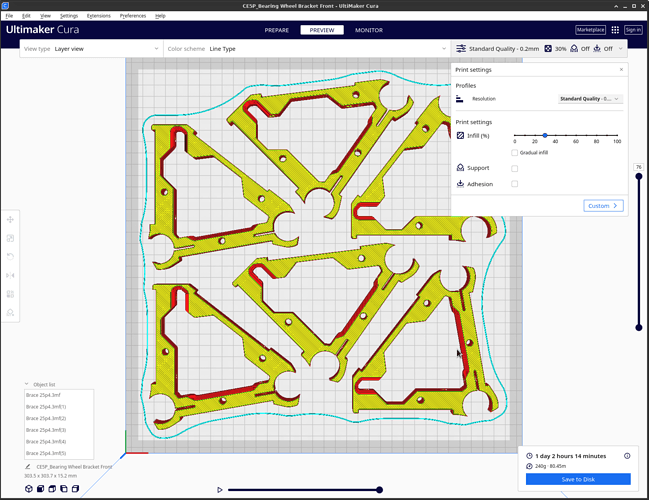 Thanks much.