I am working on replacing the stock Ortur laser module on my Ortur Laser Master 2 with a NEJE E40. The install seems pretty straight forward, but I cannot get it to burn good.
The E40 comes with this adapter board. Very simple board. Power, GND, and Logic from the Ortur control board in, and the 4 pin ribbon cable from the adapter board into the module.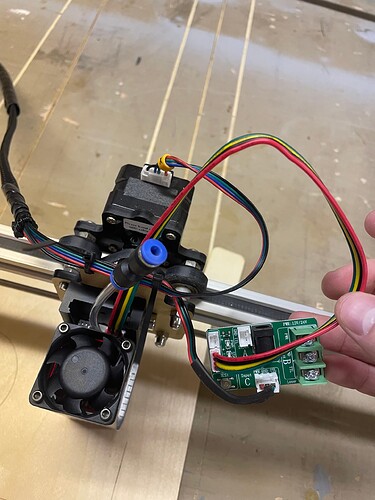 Here is pic of the Ortur I.O for reference. I have USB to laptop for Lightburn and I have 12V 5A power supply into the board. The E40 requires 12V 4A so I figured the 5A should be enough to supply everything, right?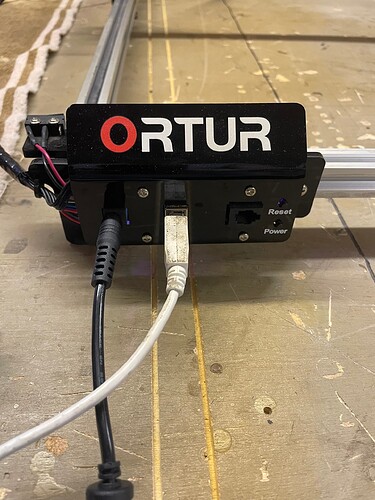 For those of you familiar with Lightburn, in the "Move" panel there is a "Test" button that turns the laser on at lower power for focusing and alignment needs. When I press this test button the E40 will come alive temporarily and then power down, even though the board is still seemingly working.
Regardless, when I run a laser job the laser turns on and operates as normal. However, I can't seem to get it to burn as strong as it evidently should. You can see the circles and lines I attempted, they are just lines and really have no depth at all. Even after 3 passes. The wood is just about 4mm plywood, it's supposed to cut through stuff easily, no? Is there a way to focus the laser other than simply moving it up and down? It is hard to see how focused it is because I can't see through the glass.