Oops!..I Did It Again. Another cutting board. This time with a cat.
Wood is pear, maple and black walnut. The pear is sourced from a German orchard, the maple comes from another town half an hour over and the black walnut is from America. I love a good melting pod board.
I really love the pear, that dark brown but still very dense with only a few pores, like beech, but with a greater colour. <3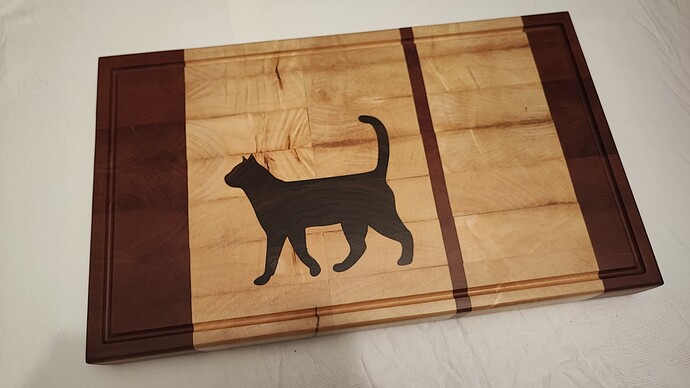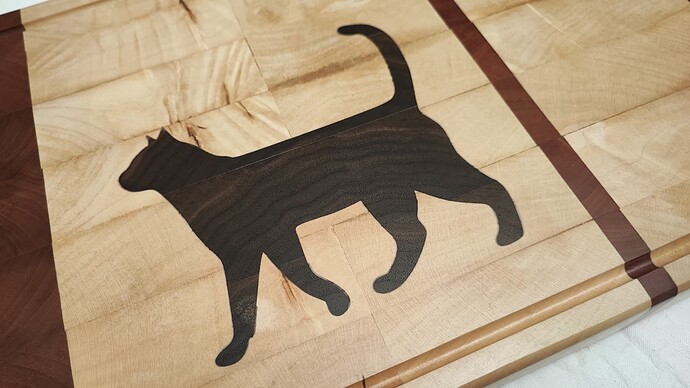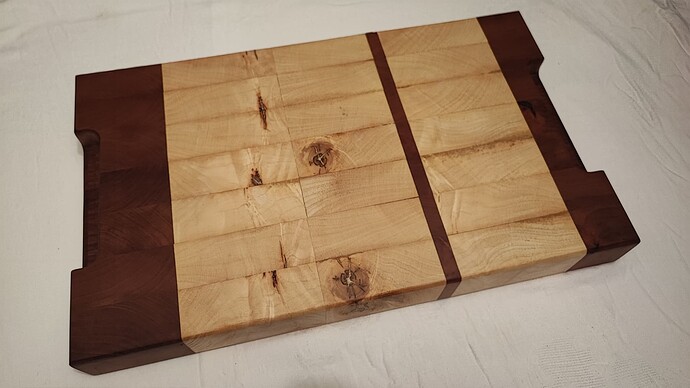 The Britney reference is easy. Does someone know the other one?