All,
I have been watching Doug design and build his LR3 that has side tube extensions Upgrade path. A fantastic design process!
it has lead me to consider changing my choice of machines. I currently have a Primo on a table that is 36X48 inches. I have been cutting glider instrument panels as well as doing some pen-plotting and vinyl cutting. I'm just about to start laser cutting too, but have considered making a simpler machine for that operation.
So, the question is related to the current table and wanting to have the ability to "hang" something off the spoil board on one end. Several of the instrument panels are a sliding tray with a vertical front panel and a horizontal rear tray. Like this: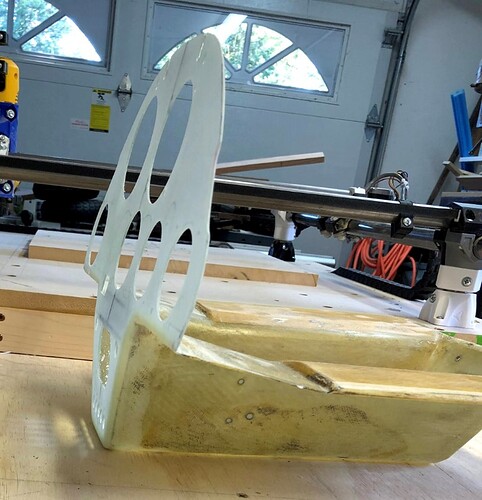 (I cut this one before assembling the tray to the front. I don't have that option with many others.)
I was thinking that if I used the square tube sides, like Doug, and extended them past the end of the main table, I could hang the tray down and cut the face clamped down to the end of the table.
I'd put tubes on both sides of the existing table one to carry the Y alignment tube and the belts, and the other side to just have the belt and the rolling surface for the bearing wheels. Kind of like this: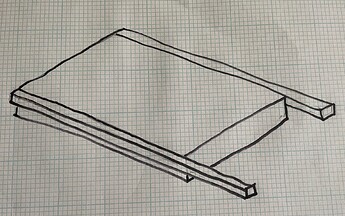 I could still do all the operations I currently do, have a removable, storable table and have the ability to overhang part when I need to. This would be instead of making a drop-table in a U-shaped work table.
To be clear, the parts that would be cut in the extension area of the table would require less dimensional tolerance that things I would cut on the main spoilboard.
Suggestion, criticisms, additional comments?
Mike