I plan on cutting 24" x 24" x 3/8" steel, around 60.5lbs. My CNC has a bed of ~35" x 35" x 6", but the steel has been raised to make the Z axis shorter.
Here's my current settings, but I haven't run it yet; Just wanted to check up on the forums to see if there are suggestions.

The endmill I'm using is;
"Square End Mill: 1/4″ Dia, 4 Flutes, 3/4″ LOC, Solid Carbide, 40 ° Helix"
and my Router is a Dewalt DW618, RPM settings ranging from 8,000 to 30,000 I believe.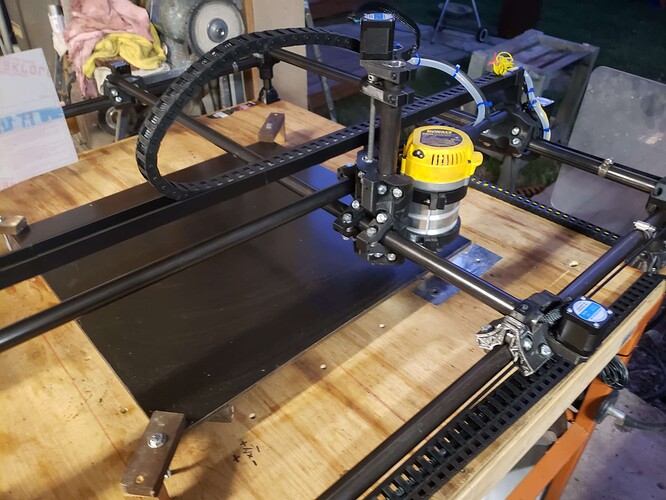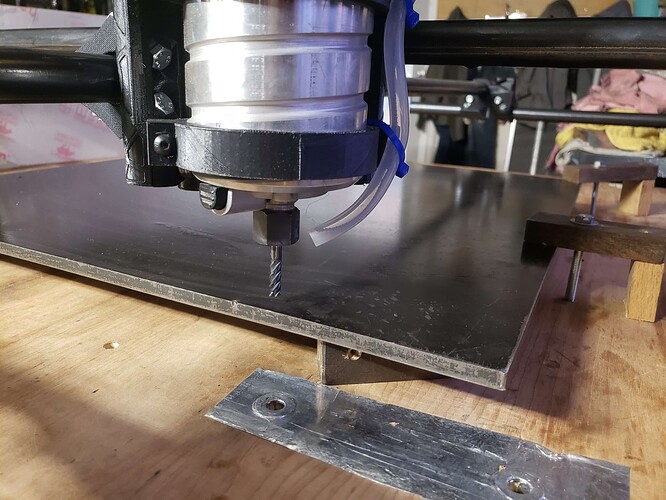 Any suggestions is greatly appreciated !
Thank you.