Hi, i have a mpcnc and was trying to install a 3 pin pwm laser on it. I'm using marlin 2.1.x and i used the 2.0 pin for the laser PWM and the 4.29 pin for the Enable. everything seem to work fine but the pwm.
When i tried to do a 50ms pulse i got the following result :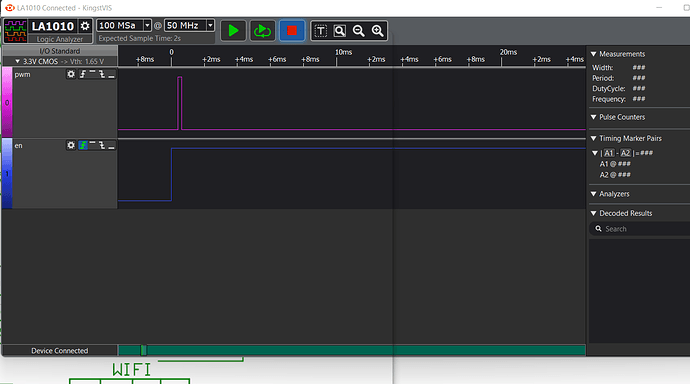 the Enable pulse was about 50ms but the pwm wasn't working.
Here are the config files (Pastebin):
config.h : 2F0yYF5S
config_adv.h :LxGM96tG
Can someone help me please ?