First off, i'm super excited to start this build. I'd been lurking and following the LR2 design for a while, and decided to finally pull the trigger when i saw how slick the LR3 was… I just needed to have it in my life… lol…
I've been collecting bits and pieces while i've been waiting for my kit to get delivered, which showed up yesterday. Shout to Ryan for the sweet sticker.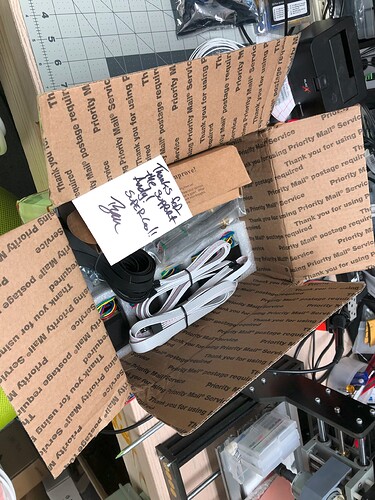 Getting everything prepped up to send the first print job!