Hey Folx,
It's been a bit over a year since I posted anything here. My first project was a coreXY table built on the cheap using hardware store shelf standards and 3D printed slides as my linear rails. That table is still up and running but I decided to give myself a new challenge going forward. I've just built a SCARA arm sand table similar to Rob Dobson's except for one major change. I'm using herringbone gears instead of belts. Because of this virtually the whole thing is 3D printed. The only exceptions are the 5mm steel balls I'm using as bearings and the screws that hold it together! You can see a video of my efforts here: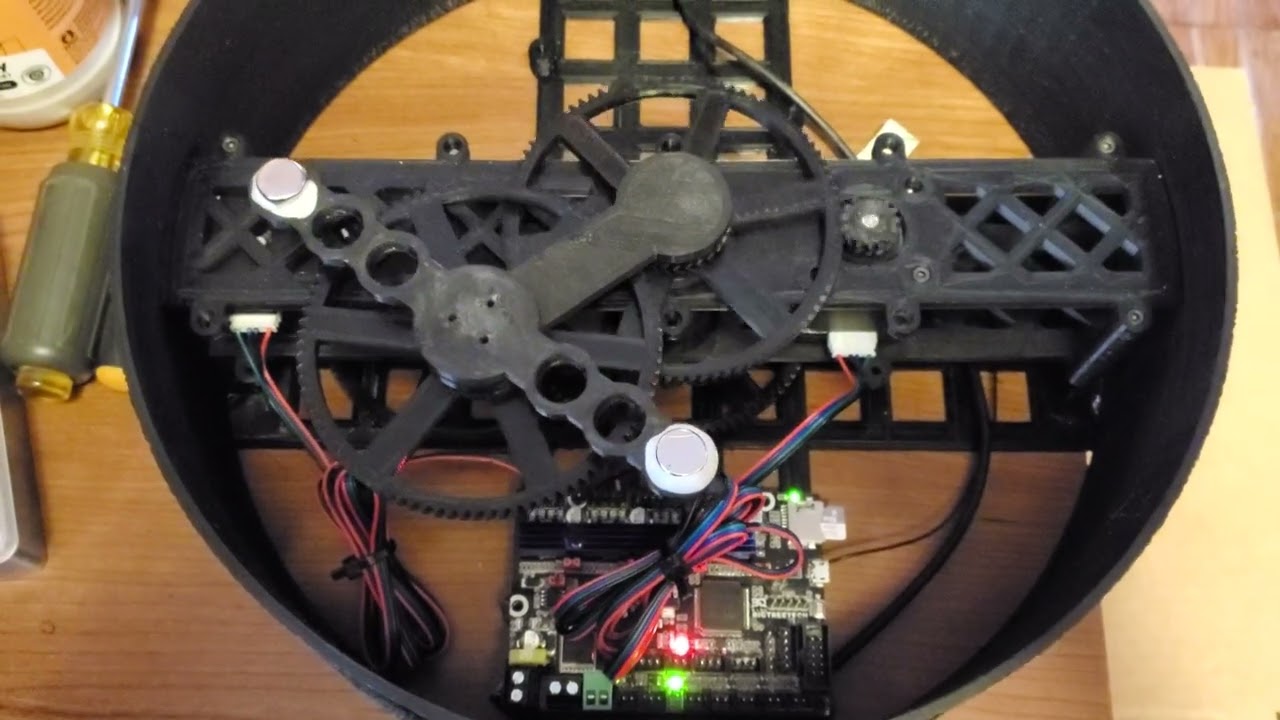 I'm using a BTT E3 v1.1 board for my controller and standard NEMA 17 steppers. The software is currently RepRap firmware but this will be changed or modified. I haven't yet configured the kinematics yet. This means that any motion I make is limited to spinning the steppers and doesn't correspond to a position on the XY plane. I'll figure this out next. To this point, do any of you know how to configure either RepRap or Marlin (the two firmwares I can run on this board) to control a SCARA arm? I'd sure appreciate any help on this part. My company is in the middle of Techstars and I just don't have the time to screw with the software right now. As it will probably be a number of months before my schedule frees up, I'd be happy for the help.
I built this using Fusion 360 and my Ender 5 plus printer. Any part with a bearing surface was printed at 0.08mm layer height. The rest was printed at 0.2mm layer height. I only needed supports on two or three parts I'll be glad to share the files if you want to build one.
Thanks,
Jessica