This is nothing new, but I recently saw a reference to MakerCase - a free web site that generates patterns for CNC cutting boxes with finger joints. (There are several other similar sites). This happened at about the same time I was getting frustrated by some poorly fitting plastic 'organisers' in one of our kitchen cupboards.
A few measurements, a little cutting and glueing later, and here's the results: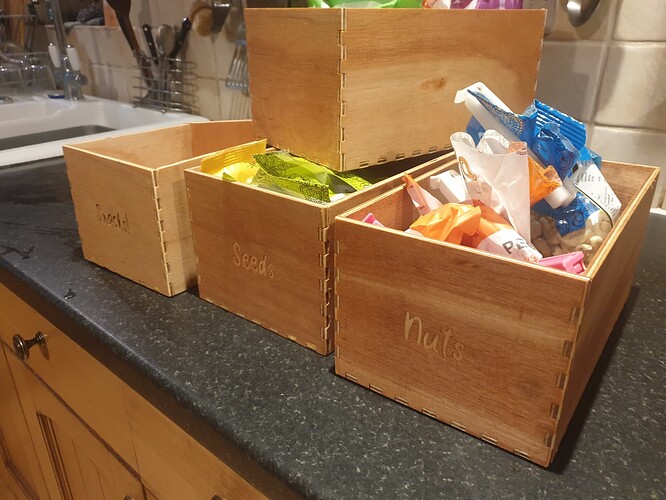 Here they are in place: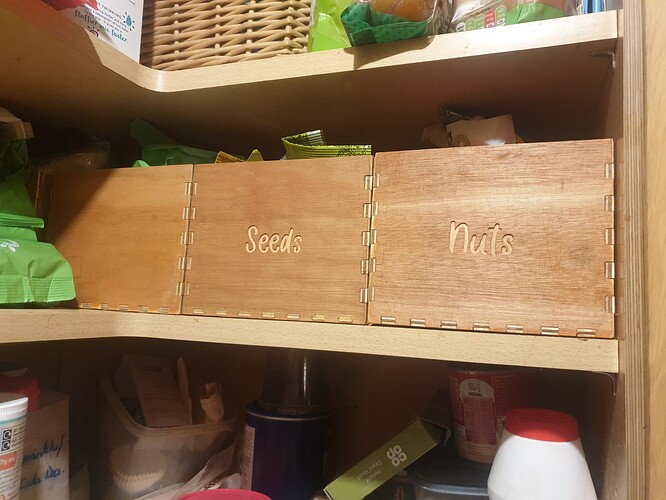 They're strong, light, more attractive than the plastic, and use the space much better.