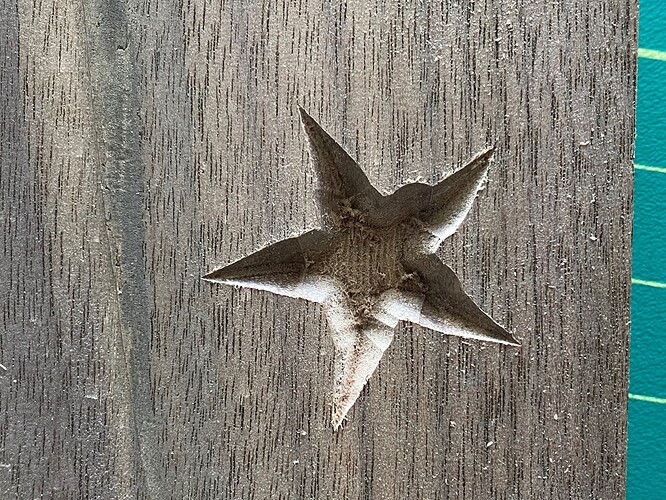 Hi there,
Finished building my Primo a few days ago and have been putting the machine to test. I've drawn the crown with success and have now installed my 65mm router and have been learning how to make inlays. I wanted to start with something simple: a 30mm star.
I don't understand why the edges are not straight lines.
I'm using a 60 degree 1/4" V bit.
ESTLCAM tool path: 5mm depth limit, 0mm start level, 15mm Max carve width
3.18mm depth per pass, 45 degree plunge angle, 15mm/s feedrate, 3mm/s plunge rate, 5% stepover
5mm clearance plane
My pulleys look tight.
My only deviation from the build that I know of is my lead screw is 1-start (I ordered a 4-start) but I've adjusted the steps/mm accordingly for Z to 1600.
Any clues about what I could be doing wrong?
I appreciate support from this community. Thanks.