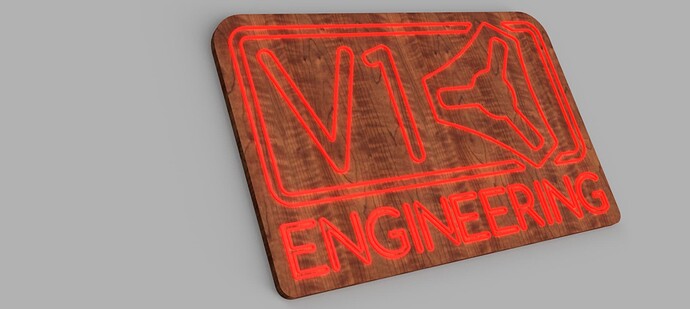 I got this logo tweaked to work with the LED Neon, https://amzn.to/3BQpbxd. It looks great in person, might even be too bright, not sure how to dim it yet.
Made a test part to get the depth right and to see if the lengths will work since you need to cut it every 3 LED's, it seems there is about a 6mm zone you can cut in so I think I can make it work with all the small letters. In real life you can't really see the LED hotspots.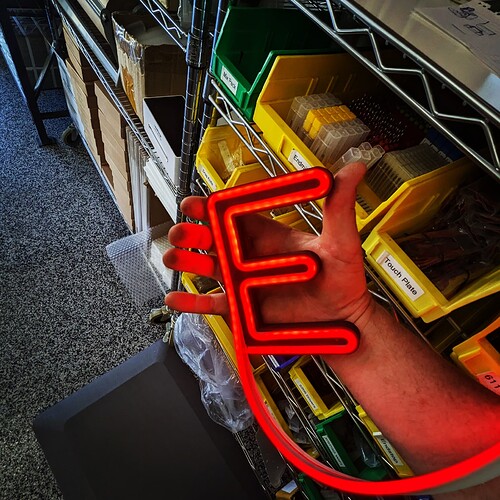 I have a question, I am cutting it with a 1/8" wood face, and HD foam for some thickness. What should I do with the wood face, clear poly is kinda everywhere in my shop, maybe a whitewash, or just a black or gray paint?