I have a lot of old printer parts sitting around and wanted to make some quality printers. I have long wanted to build a core XY printer but most of the builds use 2020 extruded aluminum. That is something I don't have. So I am trying to design/build one that uses a CNC cut wood frame.
The idea is to start with something that I can Reuse on many machines. Printers, lasers or maybe (just maybe) for cutting with a small light weight cutter. It would work like a zen XY but the rails are too expensive for that.
I wanted to use rails because that's what the cool kids are doing these days.
So yeah. I plan to make 3 or 4 machines and then call it done. 2 small machines (210x160 bed). One (200x200) and a rebuild of my TAZ 5 (300x300). Then build a 400x400 laser engraver.
It's just a fun project in early stages. I thought I would share.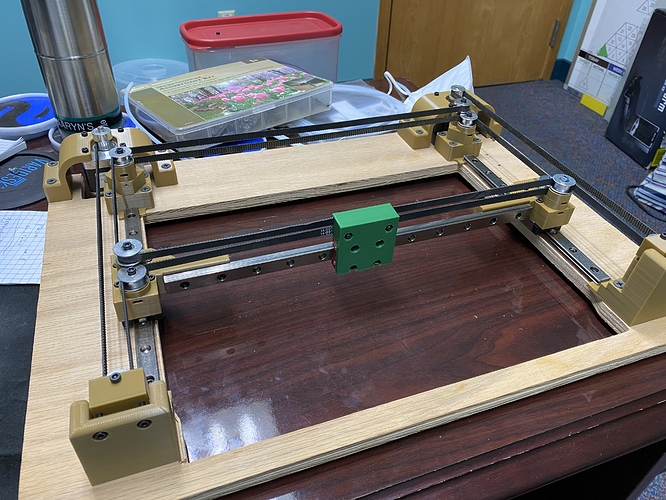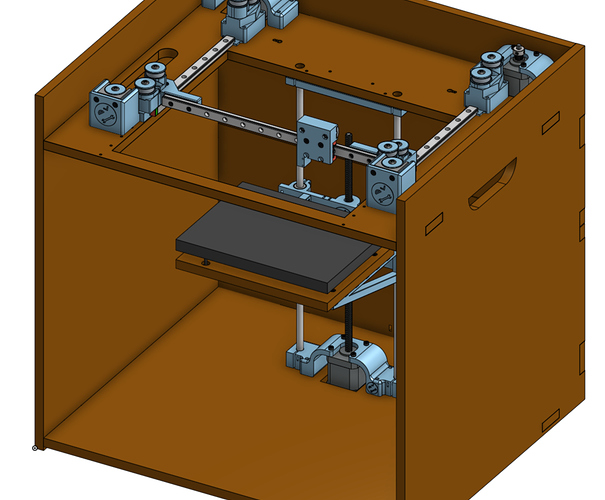 Online Resources:
Onshape CAD document
Google Photo Album of build (Includes early versions)
The Limit Switches I used
Wire Connectors for Limit Switches
Pan Head Screws #8 x 1/2" (About 3.5 mm X 12 mm)
Dry Wall Screws 1 1/4"