I really enjoyed building my first MP3DP and then rebuilding it when Ryan released the V4. It has also been such a good printer to use. So I decided I should build another one! This time I made it 6" taller to give it room under the build area where I could put the electronics and hopefully some clean looking wiring.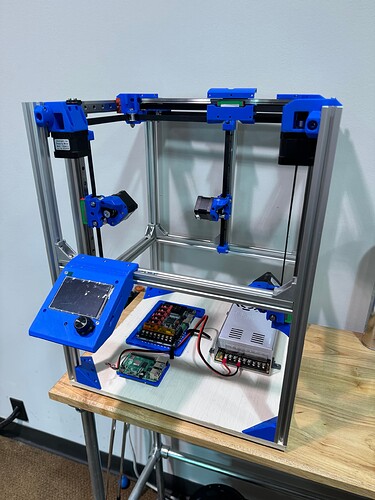 I also plan to add a 7" TFT screen that will run an Octoprint plugin for Octoprint control and display. I am not sure which plugin is best for that yet.
The only thing I have left to order is a heated bed. I am not sure if it is just me, but I am struggling to find a good source for a heated bed. Does anyone have recommendations for a 220mm x 220mm 12V heated build plate?