Ive been having some issues with this pendant created from The Ornery Maker
So with running the skr pro 1.2 + TFT35 E3 V3 the connection port is already being used by the touch screen. He is running his with skr 1.3 i believe.
Im using the KEYESTUDIO 5V Pro Micro Atmega32U4
https://www.amazon.ca/KEYESTUDIO-Micro-Atmega32U4-Cable-Arduino/dp/B07J55YWKZ
He has helped me but is a busy guy, Has been very helpful with near step by step, if he could have reached over and wired it for me im sure he would have haha.
I have opened up
#define SERIAL_PORT_3 3
#define BAUDRATE_3 115200
Matching with:
Serial.begin(115200); //Baud Rate
on Arduino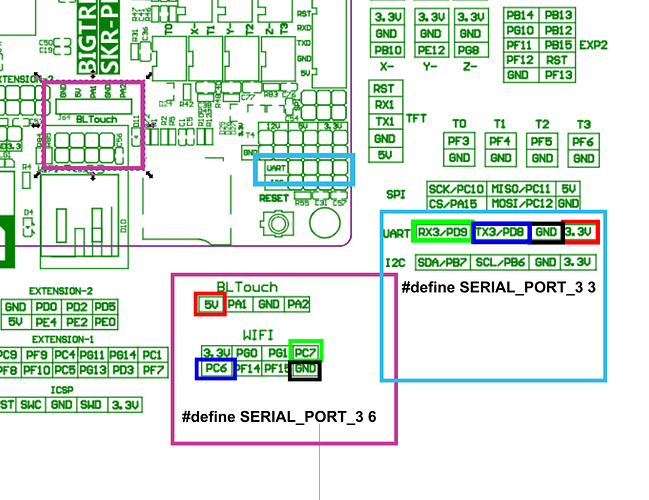 I have plugged in the UART correctly, it turns on. Ive swapped pins with the rx/tx but what other options could i have with this board to get it to work? originally it was to be plugged in with the TFT but using touch screen. Any other input on it?