Hello to everyone from Utah!
I am excited to get (slowly) started on an LR3 build. I've been lurking here for a little while, as I was aware of the LR2 when it came out. I got really fired up watching some build/mod vids of the LR3 recently, so here we go! I'm new to CNC and currently assembling a heavily-modded 3040 machine for small projects, so why not go all-in and build a large-format machine too?

I'm starting with all the 3D prints, since my printer is dialed and I love using it. I'll buy the kit and control board once the prints are done. In the meantime, I've been trying to decide what table(s) I want to use/build. Probably going to have 4x4 and 4x8 workspaces, making the 4x8 easy-ish to break down since I don't have a permanent space big enough for that at the moment.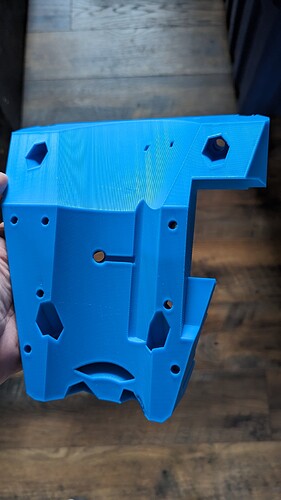 I'm sure I will have plenty of questions as I go. Love this forum, so much great info here already to search for and absorb.