My problem is very much this issue of X and Y axes values going negative. This explained that in the Fusion CAM setup, you place the origin (WCS?) in the lower left bottom of your model.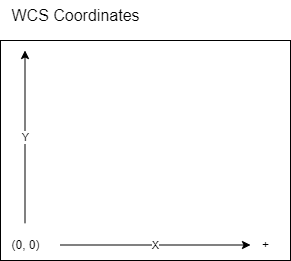 My Lowrider2 has the double endstops installed. The custom Rambo 1.4a from Ryan has the DualLR firmware. Attached is a Raspberry Pi 4b with the latest Repetier-Server software and a 7" touch screen. The movement is setup like this: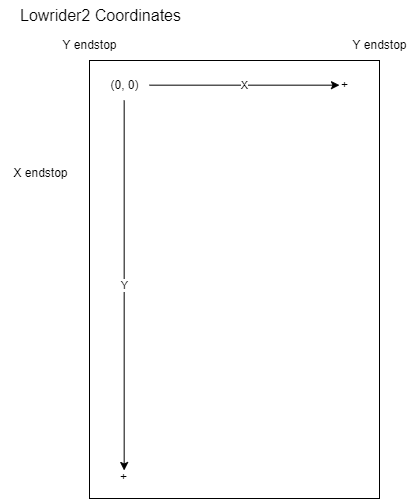 A G28 command correctly causes the system to move to the origin point (upper left) with the Z-axis moving to Max for squaring. That works. There may be an issue with the G38.2 touch plate. From a workflow standpoint, I'd like to home the system, zero the Z-axis with the touch plate to the stock, upload the post processed Fusion 360 CAM gcode to the Repetier-Server, and tell it to "Print". Will my endstop setup work?
My Javascript is pretty good, but the cps file is a new animal to me. Even if the post processing could be enhanced to move the X Y position to the lower left of the model and reset the origin (G92) there, would that even work? Since the steppers think increasing Y is down, not up.
Note: There are supposed to be 2 embedded diagrams above.