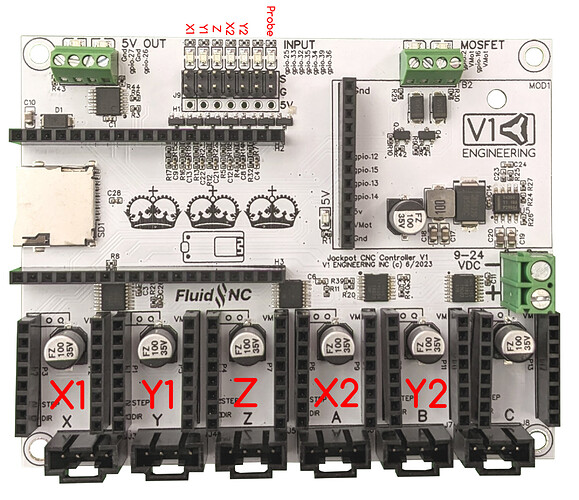 On the Jackpot, the "MOSFET" output area has the following explanation:
2x Line level outputs (same as input voltage)

PWM Capable
The MOSFETs switch to ground. You can use any voltage up to the VMot max as the positive, as long as it uses the same ground reference.
Can be used to drive 2.5A continuously before they overheat. You can use them intermittently up to 3.5A. If using above 2.5A you should test to see if they start to overheat.
They can be used with inductive loads (solenoids, relays, DC fans/motors)
I'm looking to connect a teensy 12V Noctua cooling fan - this one: https://amzn.to/3skS1oB
Based on what I'm seeing, I * think * I'd be connecting the "positive" wire for the fan to the one of the two "VMOTs," and the "negative" wire to the adjacent slot — either GPIO.2 or GPIO.16.
Is that correct? And if so, is there any reason to choose one of those GPIO's over the other?
Signed,
Sleepy Head