So with dual homing we can go to the same spot in a repeatable fashion. I normally home before a job then jog to my workplace origin write down my offsets then G92 to reset. If something goes wrong I rehome and then move to the location I wrote down.
What I would like to do is to be able to store the offset from home value in my gcode at the start of the job so if I have to kill the job and reset the machine I can simply rehome and go to the last saved start position. Does this ability exist either in Marlin via Gcode or CNC.js?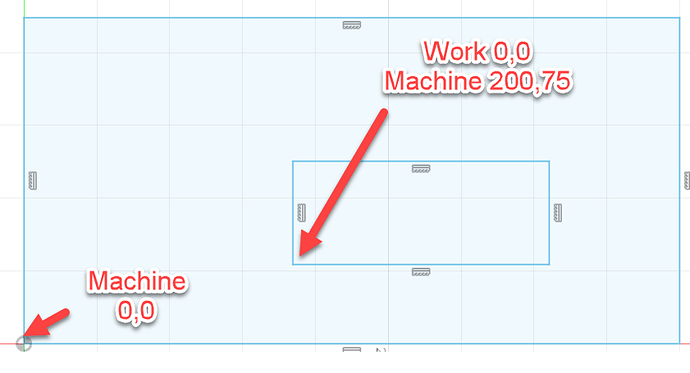 I want to store the 220,75 in memory so I can do an G0X220Y75 if something goes bad.