Hello guys!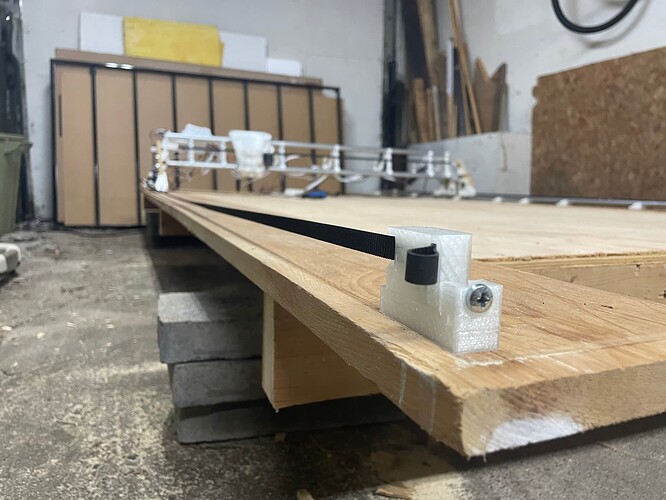 So just want to show the progress so far. Build the table top and currently just want to get the strut cut before finishing the whole workbench.
So, I've been reading about the Repetier Host, Marlin and Estlcam and I'm a bit confuse.
Do I need to be using Repetier if I have the Marlin software or I am using Estlcam? Not sure.
So I've been doing my diagonal Y axis. Got my 4 points to the edges and I don't understand what's next hahaha. Please understand I'm so new to CNCing. I 3d printed but CNC quite new. I've check all my axis movement and so far so good!
if the axis goes to far and start making a loud noise does this means my limit switches are off?
Thanks and CAN'T wait to know how to make a cut!!!
PEACE