OK, so I think my mistake was trying out the STA mode before I read this bit of warning:
If you choose to do this disabling SSDP is reccomended to save memory.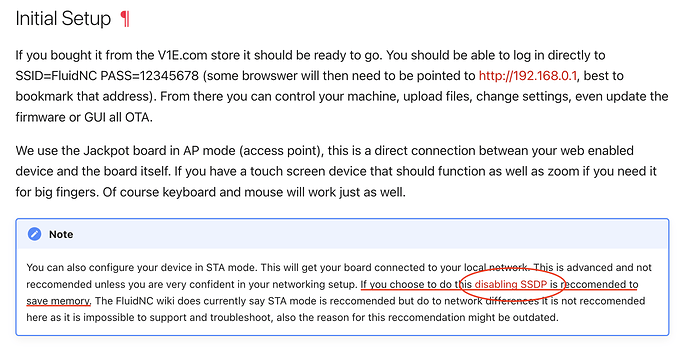 After that, the Jackpot was presumably connecting to my home wifi network, but I could not connect to the web interface after that.
I had the correct USB to UART drivers installed on my Mac (it would seem), but I was unable to do a firmware install from the Mac.
I did finally get a firmware re-install done by installing the USB to UART drivers onto my Windows 11 virtual machine, and running the web-based firmware uploader from the Windows side.
Now I just need to figure out how to upload the config files etc.