I was playing with a "hidden" feature in fusion 360, the "Waterjet / Laser / Plasma cutter" CAM support, and with the autodesk jet template for post processing. I've a very basic working post processor script for marlin/mpcnc.
Just install as any other personal post processor, create a "waterjet" toolpath, post process it with the attached post processor script, choose your laser/plasma gcodes to turn on and off, and that's all.
PD: There is a bug in the current fusion 360 version related with the feedrate. I've coded some kind of workaround, and it seems to work, at least for the basic tests I've done.
https://forums.autodesk.com/t5/computer-aided-machining-cam/post-processor-feed-rate-problem/td-p/6704717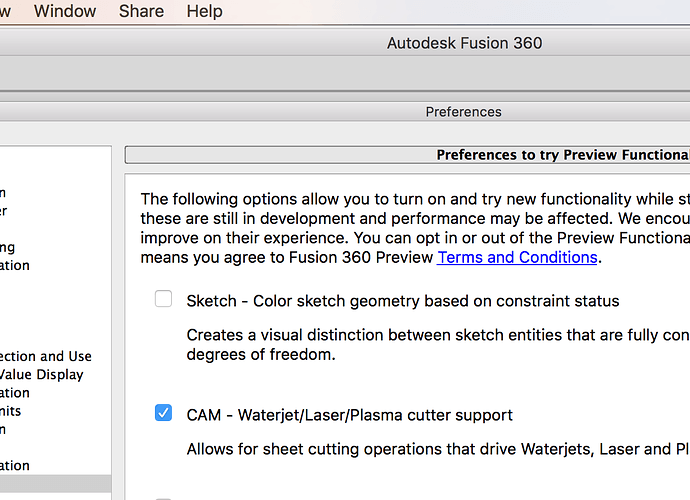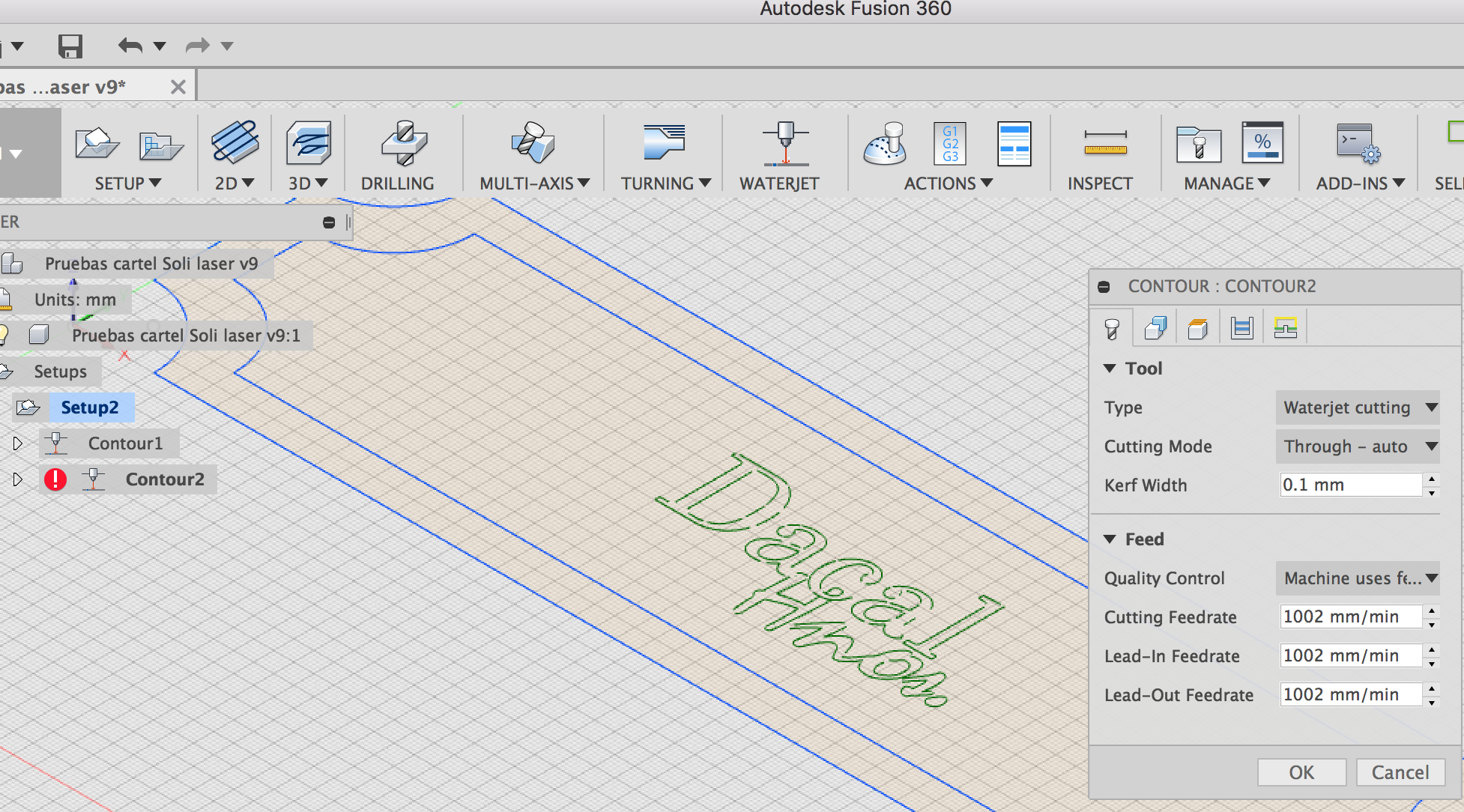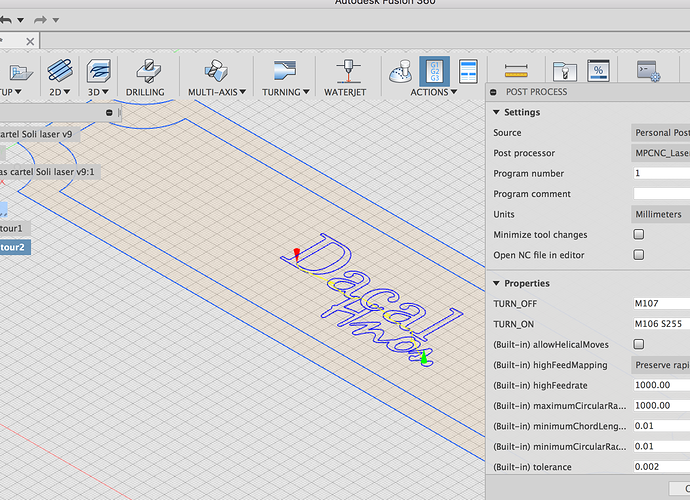 MPCNC_Laser_Plasma_Cutter.cps_.zip (5.26 KB)