Hello I was wondering if I could wire the connectors on my steppers from v1 as is to my fluidnc board? For instance the wire coding. Can I simply chop the end and install into the connector block as they were? They might be backwards but that's a easy fix.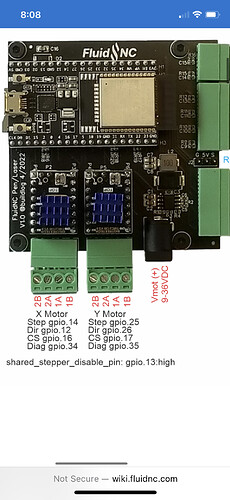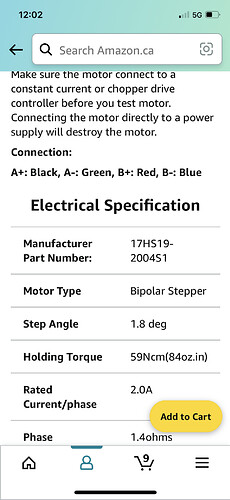 I couldn't seem to find a TDS for the specific board with built in tmc2209 and just want to confirm.
I also seem to have two different wire designations. A-,a+ etc.
waiting on Amazon so trying to look ahead and get things progressing still.
Also I believe the end stops would go where the bad quality picture shows even tho it's a slightly different board. Top right