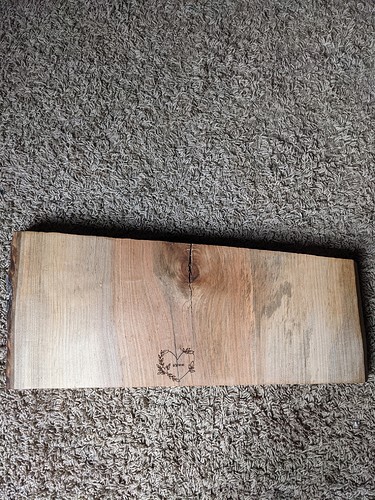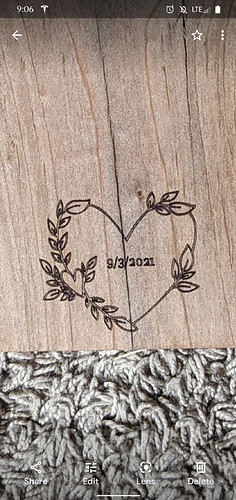 Girlfriend and I had an anniversary and she's been wanting a serving board/ charcuterie tray. I had this scrap from a buddy's project. It fit her tastes and I got to try out my brand new laser for the first time.
Turned out well and I'm impressed with the detail, especially knowing the person who built this machine lol
Also made a card with laser cut out shapes etc, didn't snap a picture of that though.