Ladies and Gentleman, get ready to break stuff!!
Let's see who can make a decent* cut the fastest.
Rules:
1 - Use this DXF, import in millimeters.100mm_drag_racer.zip (8.3 KB)
2 - 12mm Depth of cut.
3 - Only in MDF (MDF should be fairly universal, making the test as even as possible).
4 - Take a video (we might need proof, you don't have to post it unless it is really fast or something breaks!)
5 - As many attempts as you need, post them all, lets see how you improve!
Any tool, spindle, endmill, MPCNC or LowRider, any CAM. No bending the rules, or getting creative with them (unless it makes a good video). This is for fun, but if I can't win my feelings** will get hurt!
How to check your work.
You can use the video to check the time. Time start when the plunge starts, and ends when your bit clears the surface on the final retraction (not when it gets back home).
XY dims are across the diagonals.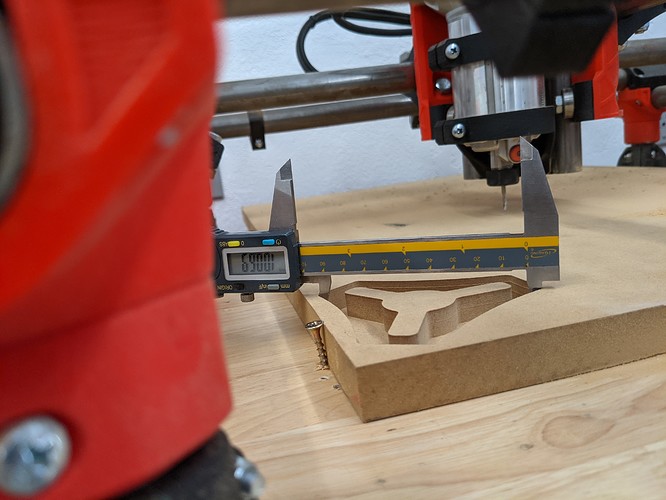 Z is where the calipers can hit both sides.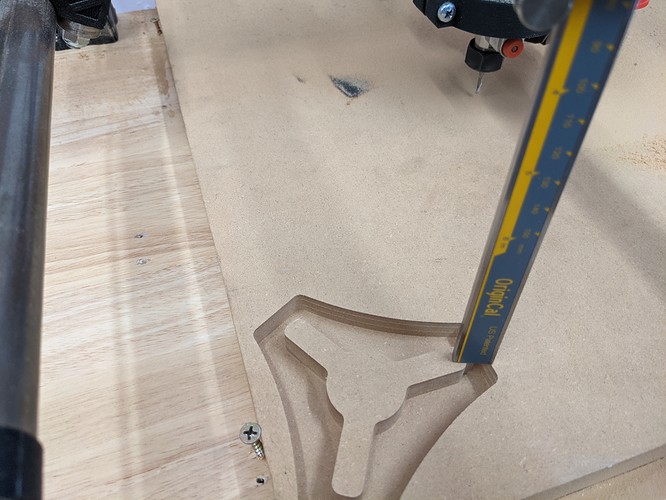 *decent cut = absolutely under 1mm deviation, shooting for much better.
**Joking, I know most of you are much better at actual cutting than I am.