I have been trying to make a small necklace box, a pocket in the center and cut out the outside. The pocket operation works fine, every time it cuts the part out, the bit cuts into the side. It mostly happens around the holding tabs. I have tried this cut 3 times with different locations for the tabs, slowed speeds, and lowered the DOC. I'm using a dxf I created with Draftsight and using Estlcam. I have cut out several square boxes without problems but I made this one oval and its giving me a hard time. I have included pictures, estlcam screen shot, dxf file, and gcode file. (DXF and gcode are in the zip file)
It was running at 13mms and 2.5mm DOC then lowered to 12mms and 2mm DOC. The last one I even turned feed-rate down to 80%.
I'm using Ramps 1.4, with DRV8825 drivers, 84oz steppers. Its running Marlin 2.0 from the github.
Thanks in advance for any help or suggestions!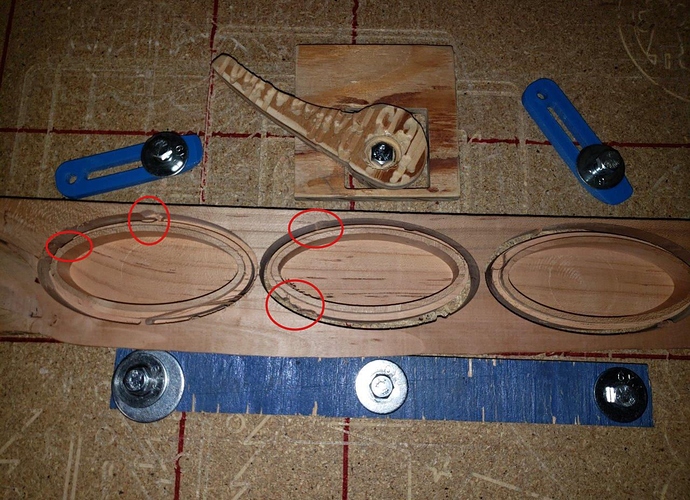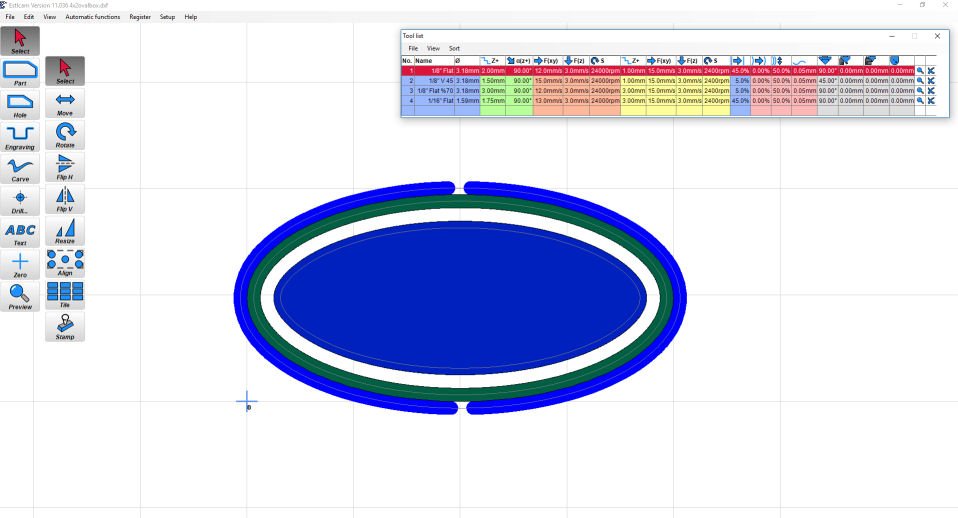 4x2ovalbox.zip (28.3 KB)