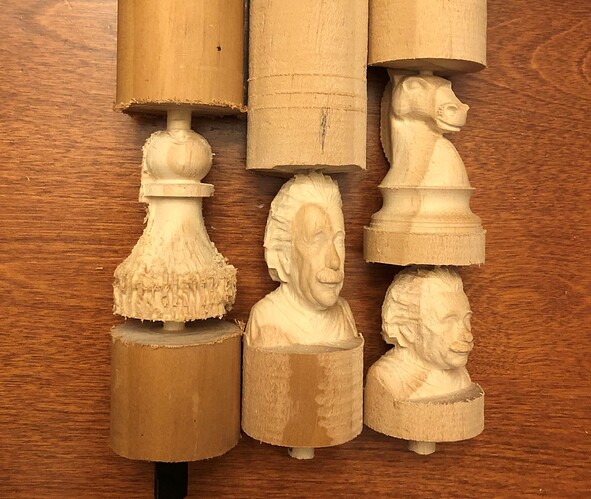 Hello! I have recently been working on adding a 4th rotary axis to my CNC. I have had success with swapping the 3rd (y) axis with a rotary axis. Now I am trying to add a real 4th axis.
I am using a RAMBO-1.4 currently running the default V1 Marlin Primo firmware. My setup is the normal MPCNC with dual endstops. Because of the already used E0 and E1 motors I want to add an additional motor using the motor extension pins.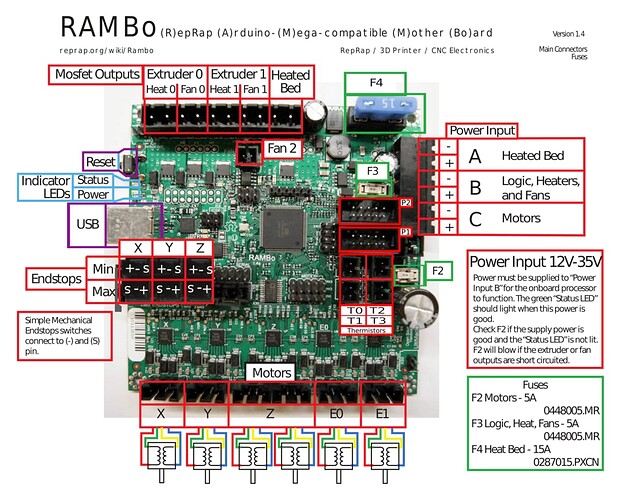 I have not been able to find much information online specifically about using the motor extension pins on the RAMBO. I have seen on the V1 forum that a few people, I think, say that using these pins are not possible with the endstops (1, 2). I have looked on the reprap forums but have not been able to find anything. Looking at the RAMBO schematic I don't see any problems or shared pins. I haven't been able to read anywhere about shared connections/pins in the Atmega 2560 that would cause problems. Can someone explain what these comments are referring to or what the problems/complications are using the motor extension pins? Or are the comments just saying you will have to add an external driver.
My plan was to use an external motor driver (a4988) to make all of the connections. It looks like you can solder logic vcc, gnd, enable, direction, and step to the driver from MX. Then I would have to solder the main power voltage to the driver. Finally I would connect the 4 stepper motor pins to the driver. Sort of like what's happening here. Has anyone done this before or can confirm that this is or looks correct?
Thanks for any help or thoughts!