It's been a REALLY long time since I've posted anything, life seems to get in the way, so I wanted to show you all something I've had on the back burner for the past year and finally slapped together.
Behold, a way to large ZenXY that I tainted with my own ill thought idea for a Laser mount.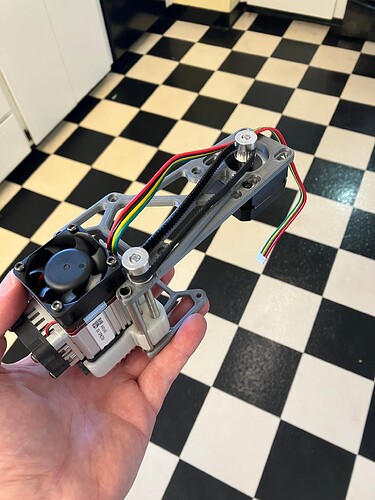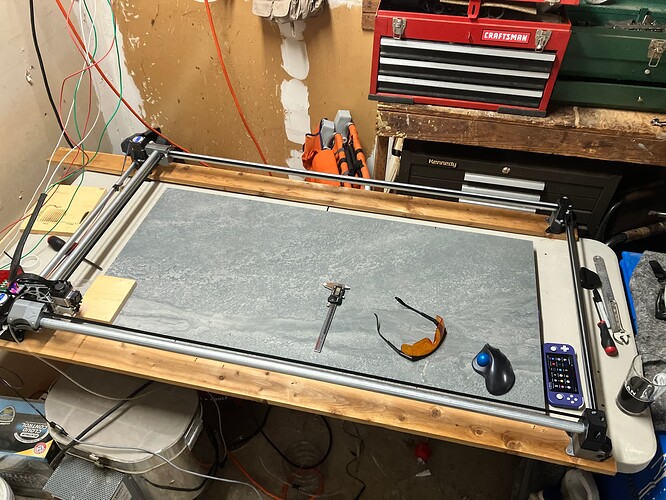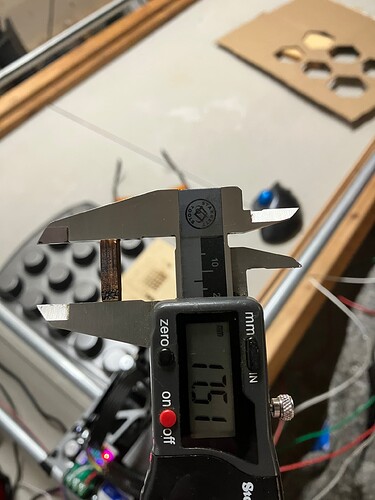 I really need to get motivated and finish this up so I figured posting would help with that.
Things that need done include but are not limited to:
Wiring and cable managment
Redesigning the z-axis with ptfe sliders so it doesn't have as much stiction
Actually wiring up the Z-Axis!
Table, enclosure, etc and who knows what else.
So far it performs just fine, even with the ridiculously long belts, time will tell if that needs to change.
Anyway, what do you all think? Any input is welcome.
Cheers,
Nate