So back when I did up a PC case for Ikea Kallax shelving, that I use for.my media center machine.
Now I'm looking at revamping my NAS box.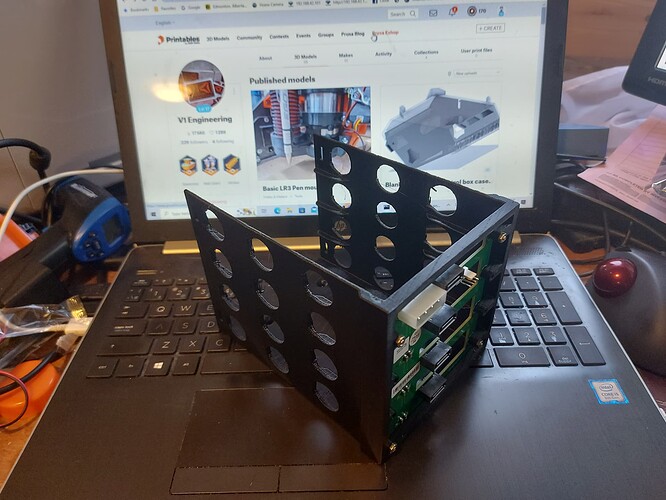 So first off are the drive cages. I found a
SATA backplane on Ali Express
for some Chinese drive box, and it seems to have simple power requirements, and is for hot swap drive bays, so I ordered a bunch.
Next, I drew up a cage for the drives, and printed some. This holds the backplane, and four 3.5" SATA drives will just slide in and mate to the backplane.
Next is the case itself. I plan on it holding 8 of these modules for up to 32 hard drives spinning. I have a 16 port SATA controller, and another 16 port controller coming.
Currently, I have 25 drives split between 3 machines, many in eSATA portable enclosures, and power management is … nuts. When finished, this should hold 32 drives, with porential to re-use up to 6 of the eSATA enclosures, and it ought to all run off of a single ATX power supply. I plan to fit it into a standard 2 post 19" rack, probably 6U size
I was starting the main case design, but until the backplanes arrived from China, it was all guessing for dimensions of the drive bays, now that they're here, I can plan to get the LR dirty again.
Edit: Printables link: Printables