Hello Folks,
Hope you are all keeping well. We made a sand table in 2018 with major help from you lads which I appreciate.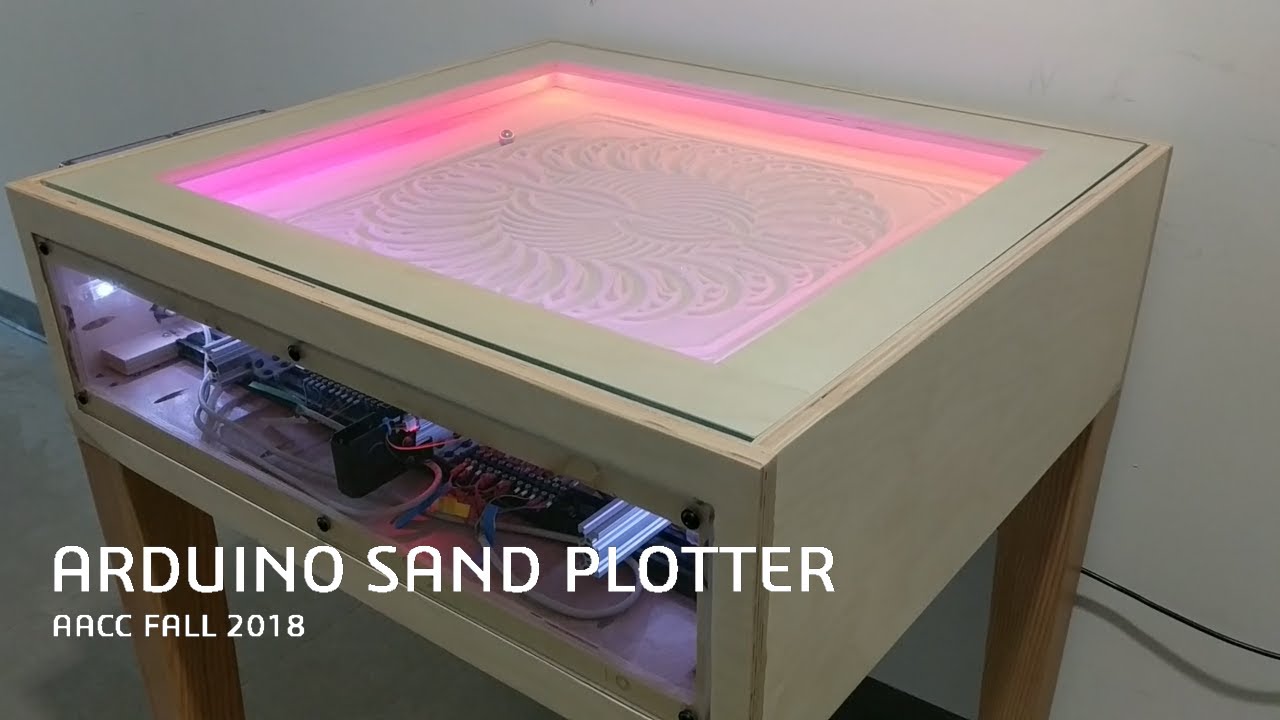 I have another group of students working on REV 2 of the design which I will share when its done. Its going to be much easier to slide out the mechanism to work on if needed but the main thing I would like is to have the table to be web enabled. For example -
Someone would be able to load up a website from a QR code and pick which pattern the machine completed
It would be great if we could have a little app with a joystick on their phone to control the ball in real-time?
We could access sand table controls and any error logging ?
At the moment - we are playing around with an ESP32 with Adadruit I/O connected to GRBL board driving the steppers. Sorry for the ramble - do you folks know of anyone whos done good work in this area that we could piggy back on. Any advice or suggestions are definitely appreciated.
Thanks again - Hope Jeff & co are keeping well.
Tim