After some practice with pine boards, I dipped my toes on carving in some spare walnut boards I have lying around. The image cut was 13"x8" and almost 1" deep.
I'm using Makita 701C on the LR2 with an Elaire collet for 1/8 shanks.
Rough is 1/4 downcut endmill Feed rate 10mms 50% stepover
Fine is 1/8 ballmill Feed rate 15mms, 10% stepover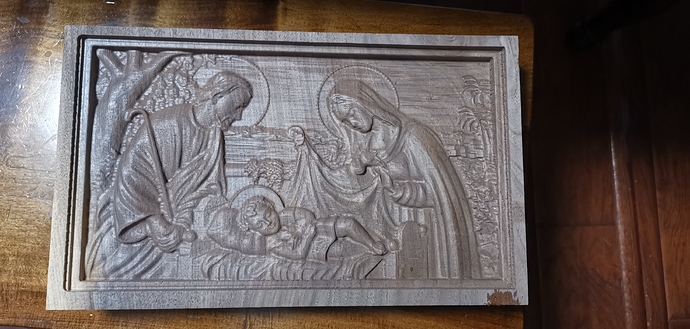 and added some shellac.