To my shame and niggling irritation this has been my storage of all the router bits I've accumulated so far.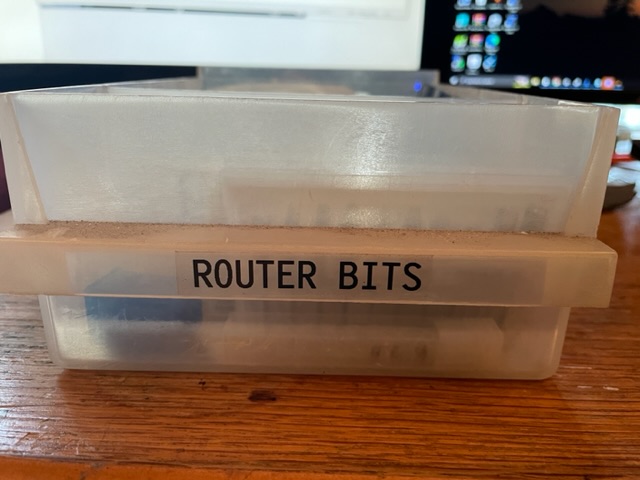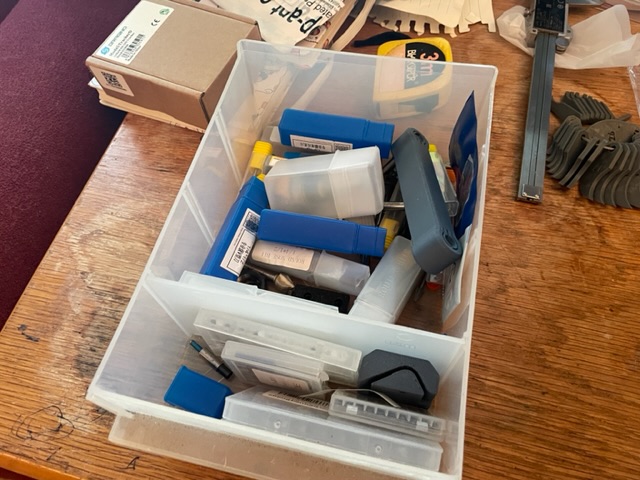 I know, I know.
But with the arrival of an exciting delivery from across the seas I've now got some of proper bits to store and this won't do at all.
Quick sketch in fusion, dxf into estlcam and to the LR3
~twelve minutes later~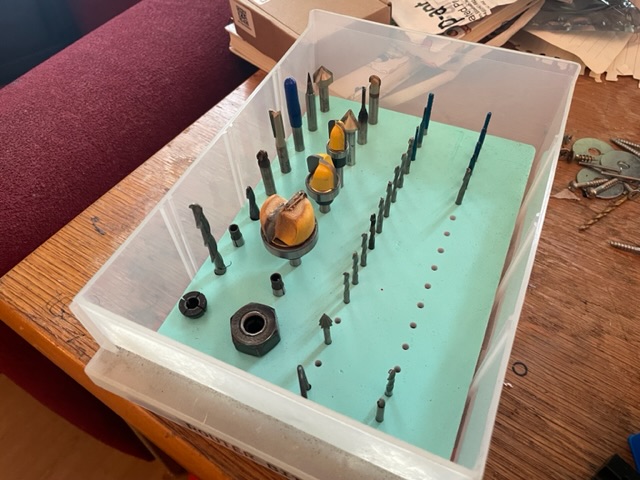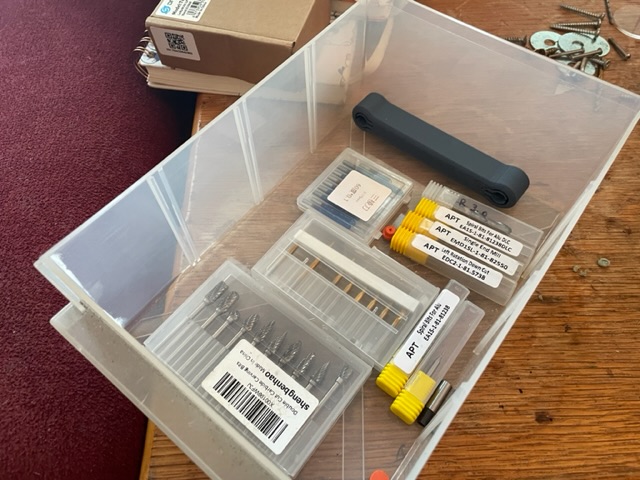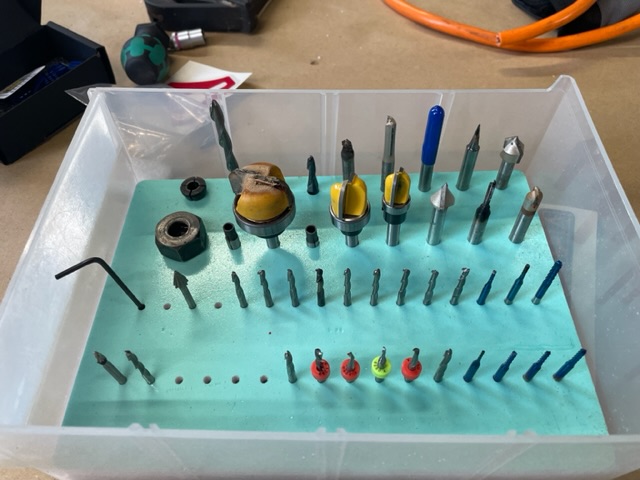 The material is 2 pieces of 5mm foam board (either styrene or PVC, not really sure)
It's not totally right; I skipped zeroing Z after my last job so the base, which should have had 3mm pockets in the 5mm material, cut right through but it still works. The spacing is big so I can put labels beside the bits. I'll see if I feel the need, I'm okay with it as is so far.
Not the biggest or most creative project you'll ever see but it's a little QOL improvement.