Ok, finally making some sawdust (well, whatever carving MDF puts out…)
Did my girlfriend's name in a cursive font in (I think) Lightburn, then exported it as an SVG file. Imported the SVG file into EstlCAM, and it looks great.
So I save the GCode, ship it off to Octoprint, and run my job. And this is the end result: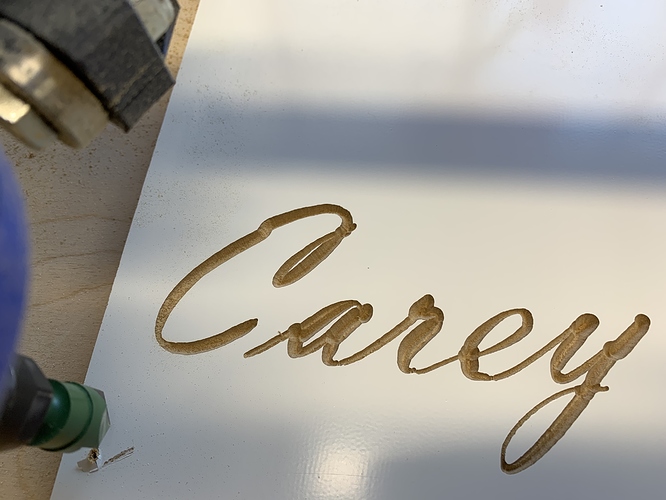 So what's with the funkiness on the "C" and the "y" in particular?
This is what it's showing in EstlCAM just before I generate the toolpath: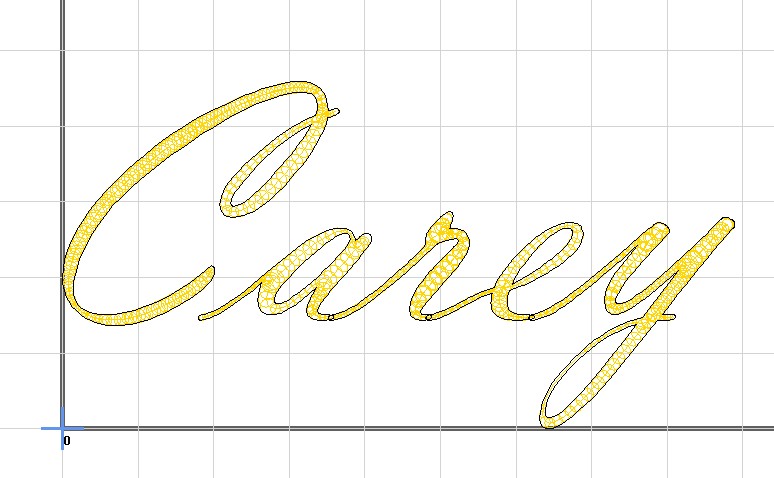 It all looks nice and smooth and sleek. But in practice, I get the knarly bumps.
Thoughts? Am I going too deep with one pass (Default depth per pass is set as 2mm, feedrate is set to 1200mm/min, RPM are set to max on my spindle)? Is it just the font or something funky? I'm using a brand new Lee Valley 1/4" shank V bit (13mm wide, 60 degree angle), and that matches the tool setting.
Clint