Hello, For a super quick overview I finally got my Lowrider assembled and I am having trouble with stepper motor.
Summary:
I am using the Rambo board/LCD and 35V power supply from the v1 shop. RAMBo v1.4 Pre-Flashed for CNC – V1 Engineering Inc
The steppers I had laying in a box I found so they are all brand new, but possibly a few year old (don't know if that matters). From the label and printing on the motors, they are these: https://www.omc-stepperonline.com/download/17HS19-2004S1.pdf
I have only been using the LCD so far and have not connected it to a computer yet. I was just trying to get the wiring order of the stepper wires so they move the right direction. My connectors I thought would fit didn't so I got some coming in. In the meantime I took jumper wires and soldering those to some of the wire I got with only male pins on to stick in the connector on the motor and rearrange easily if needed. Pictures are of that whole connection from Rambo to joint (half of those are clear heat shrink) to motor. Pins going to motor connector also clear heatshrink.
So I connected wires to X motor port on the Rambo and when I try to move it, it doesn't move. The video has me trying to move it 10mm a few times.
Video link: Dropbox - IMG_6242.MOV - Simplify your life
I also get continuity when I check A+ to A- (black/green) and B+ to B- (red/blue) so I believe that means the link for the steppers I correct.
I'm not sure how to go about troubleshooting this, if there's anything else I can provide let me know and I will get it.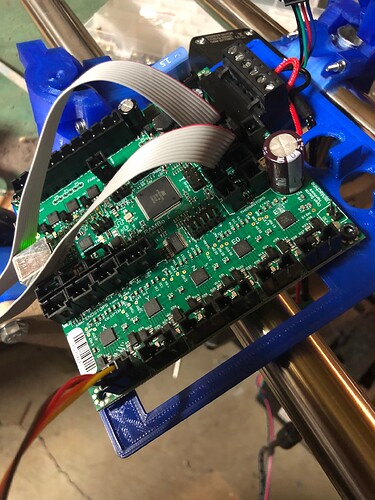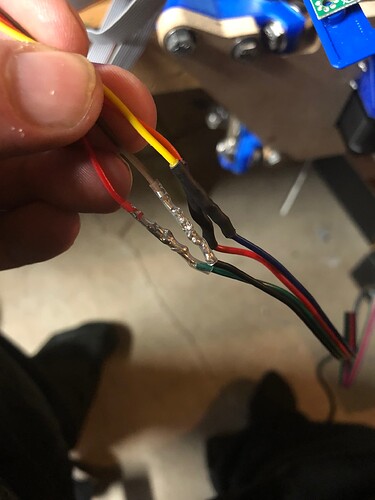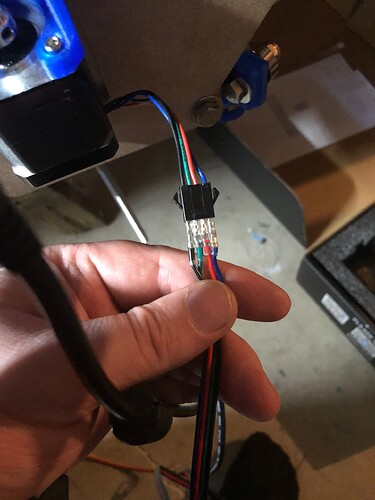 Thank you