Cool. Do you have a pic of the parts separate? I want to make something sort of similar. I'm not sure how to mount it to the wall.
Noop this is what I have. this to rings are fasten on back with 2 screws and glue in slot. its generally pretty simple
[attachment file=44681]
[attachment file=44682]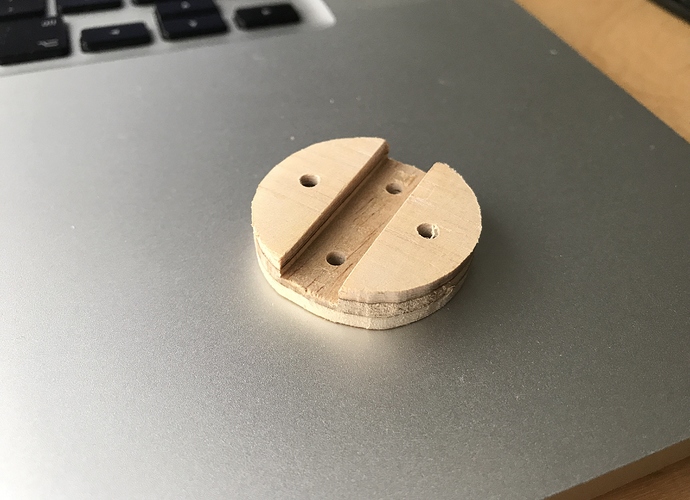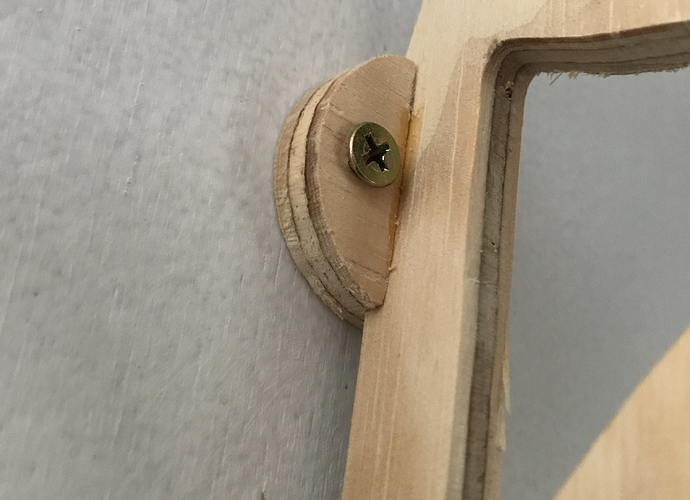 spool-hanger.dxf_.zip (21.9 KB)
This was not plan to be to pretty is just in my makerspace/hommancave/workshop
Looks pretty to me. Putting this on my to do list also, will get all these spools off my desk.
Here is a spool shelf design I did that uses 3/4" EMT, plastic parts & inexpensive metal shelf brackets. Works nicely and out of the way above the doorway in my room.
That's a nice shelf idea. I'll have to try that one.
Thats freaking awesome Jeffeb !!!
I wanted to hang it right side up, because I always leave my tape measure and pencil on top.
I really need to clean off that bench though…
Also, that is the clearance home Depot blue pine boards I'm using for the tool wall. So far, so good. It's taking a really long time to get things hung up though.
You getting there Its important to make small steps evryday you manage QuickEr then you Think
That's the nice thing with having osb walls. Screw holes don't really show. If I don't like where a tool holder was mounted I can move it without having to fill holes to keep it looking nice.
Also, I use these screws to mount stuff to the walls. They're pan head, so no countersinking needed. They make them for wood and metal self tappers. I think they look better than sheetrock screws too.
I have those exact sames screws, then my buddy came by and told me about the GRK brand he uses on decks. I am in love, so many sizes and head types (flush, hidden, washer), the part I really like is most of them have the smooth part to keep things tight as heck.
I used those GRK when remounting the rafter brackets (not sure if that's the right name) on my house last year. The brackets use 4x6 lumber (1920 vintage, so full 4"x6") so I needed something that could go through 4", then two layers of cedar and another of ship-lap, then into a 4x4 frame member. They made them big enough and with a torx head so I could drive them with a battery powered screwdriver (did I say these were for the dormer roofs on the second story? Didn't want to have a cord pulling down).
[attachment file=44927]