I've finished my build and I made few mods and now I'm not sure what to do now.
I added a 1/2" grove in my table to improve tracking of Y and I increased by 611 plate from 1/4" to 1/2". I increased my Y plates to 3/4" from 1/2".
I haven't installed spoil board yet. It's 3/4" MDF, and the clearance between the 611 plate and table is 7/16".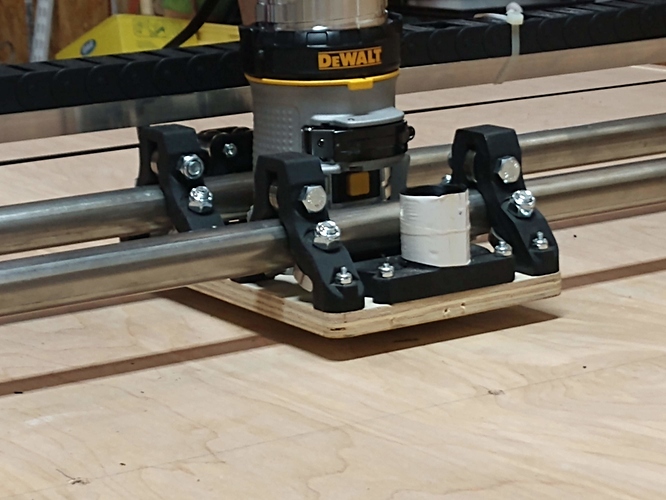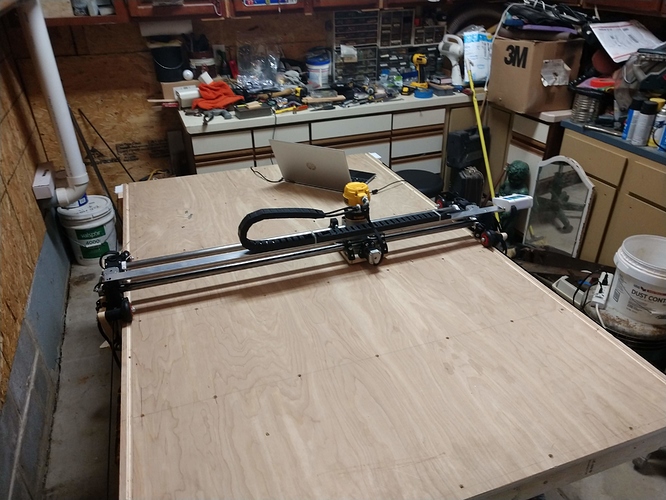 So when the router powers down the Z's fall to the resting position pressing on the Z end stops and when I add the Spoil board the switches don't make contact.
I know I have some changes to be made but wonder if anyone has run into this issue.
I am sure I am going to need to modify the Z stops going forward, but the router plate hits the spoil board and not the stops because there is 5/16" off the stops.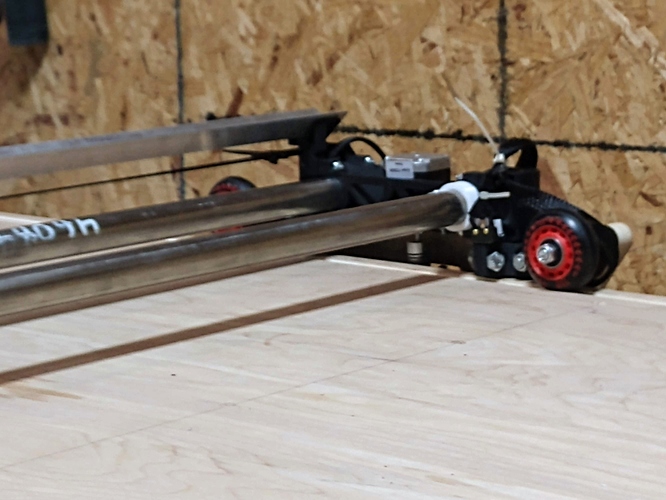 Any thoughts are greatly appreciated.