I've finally got my lowrider up and running after life got in the way for about 3 months. I have a couple of problems which I'm hoping to get answers from this forum.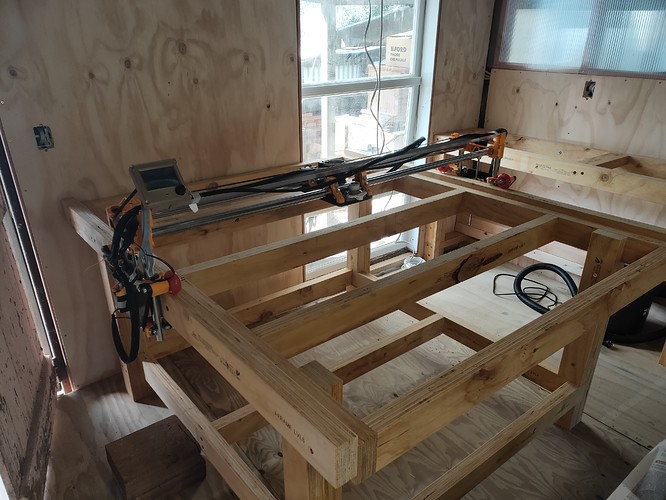 I'm using skrpro v1.2 with tft35 bought as part of my lowrider kit from V1 engineering
and have wired my steppers in series.
The good news when I test with pen is my crown looks like a crown and a square looks like a square!
1st problem, I noticed the dimensions were out by a lot when testing on a simple square, checked the steps per mm and these are set at X80 Y80 Z80. When I change these to X50 Y50 Z200 all my movements are now correct. I changed this with M92 command in repetierhost but this resets to previous settings each time I restart. How can I make this a permanent change?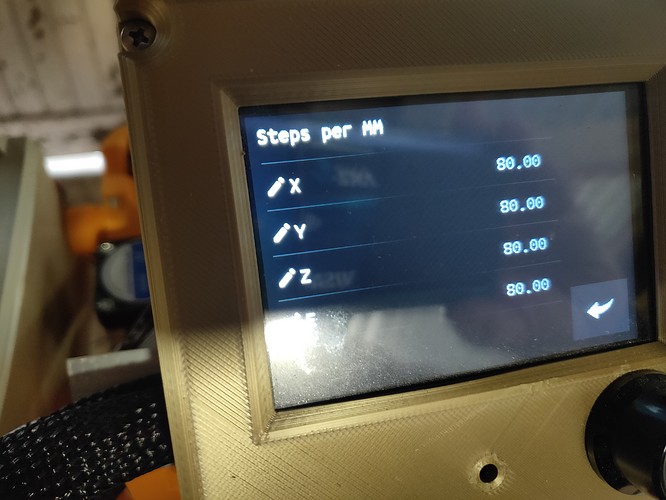 2nd problem, when I run a program created in estlcam for a 6mm cut, made as a series of 1mm cuts it won't go further than 2mm deep. There is nothing physically restricting the router from going down this far and I've checked that the gcode has a series of cuts at -1mm, -2mm, -3mm, -4mm, -5mm and -6mm but when watching it run I can see that the z leadscrews aren't turning at all each time the program should be dropping down a mm.
I've run several cnc machines previously using various cam programs but quite new to building my own so any help appreciated!