Wow guys, good eyes!
This picture confirms the melting: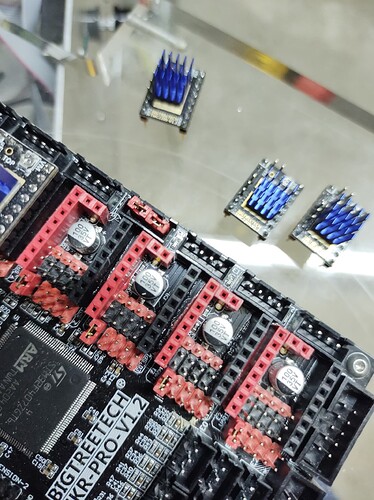 And here's the flip side. Couldn't spot any bad soldering work though.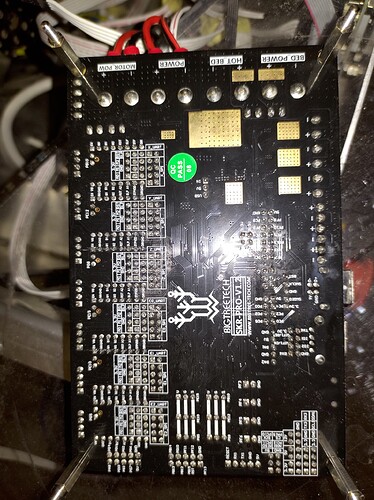 Maybe the board was shortcutted to the box and got fried a tiny bit.
It was elevated from the box by unconventional, a bit broader (compared to what is screwed to it now) spacers im the beginning. Especially the upper left corner looks like the first soldering is very close to the screw hole. Maybe the board got short cutted there.
The question remains whether the board is "fixed" now or will show repeated failures in the future. I will reconnect everything in the next days and observe it's behaviour. If I decide to get a new board, I will install it with plastic washers between the board and the correct slim spacers.
Many thanks for your support so far!
Cheers,
Karl